Anti-Reflective Coating
An anti-reflective (AR) coating for glasses is a specialised optical coating applied to the surface of eyeglass lenses to reduce reflections and glare. By altering the way light interacts with the lens, AR coating enhances clarity, reduces distracting reflections from artificial lights and sunlight, improves aesthetics by making the wearer's eyes more visible, enhances night vision by minimising glare from headlights, reduces eye strain, and can include an element of UV protection.
It is achieved through the application of multiple thin layers of metal oxides and other materials, but AR-coated lenses require proper care to avoid scratches and smudges, necessitating cleaning with a soft, microfiber cloth and recommended lens cleaning solution.
Why Should I Choose Anti-Reflective Coating?
The anti-reflective coating (AR or MAR) is a game-changer for your glasses. An anti-reflective coating can dramatically improve the quality of your vision by minimising reflections and glare from the lenses of your glasses. This coating enhances clarity, especially at night, by allowing more light through.
This type of coating can also enhance the way your eyes look as it stops reflections on the outside of your glasses lenses to allow a clear view of your eyes. AR coating not only boosts functionality but also helps to improve the way your glasses look while you are wearing them.
Because of the benefits offered, we recommend anti-reflective coating to everyone. You can have anti-reflective coating added to any of our glasses by selecting Silver and above in our lens packs.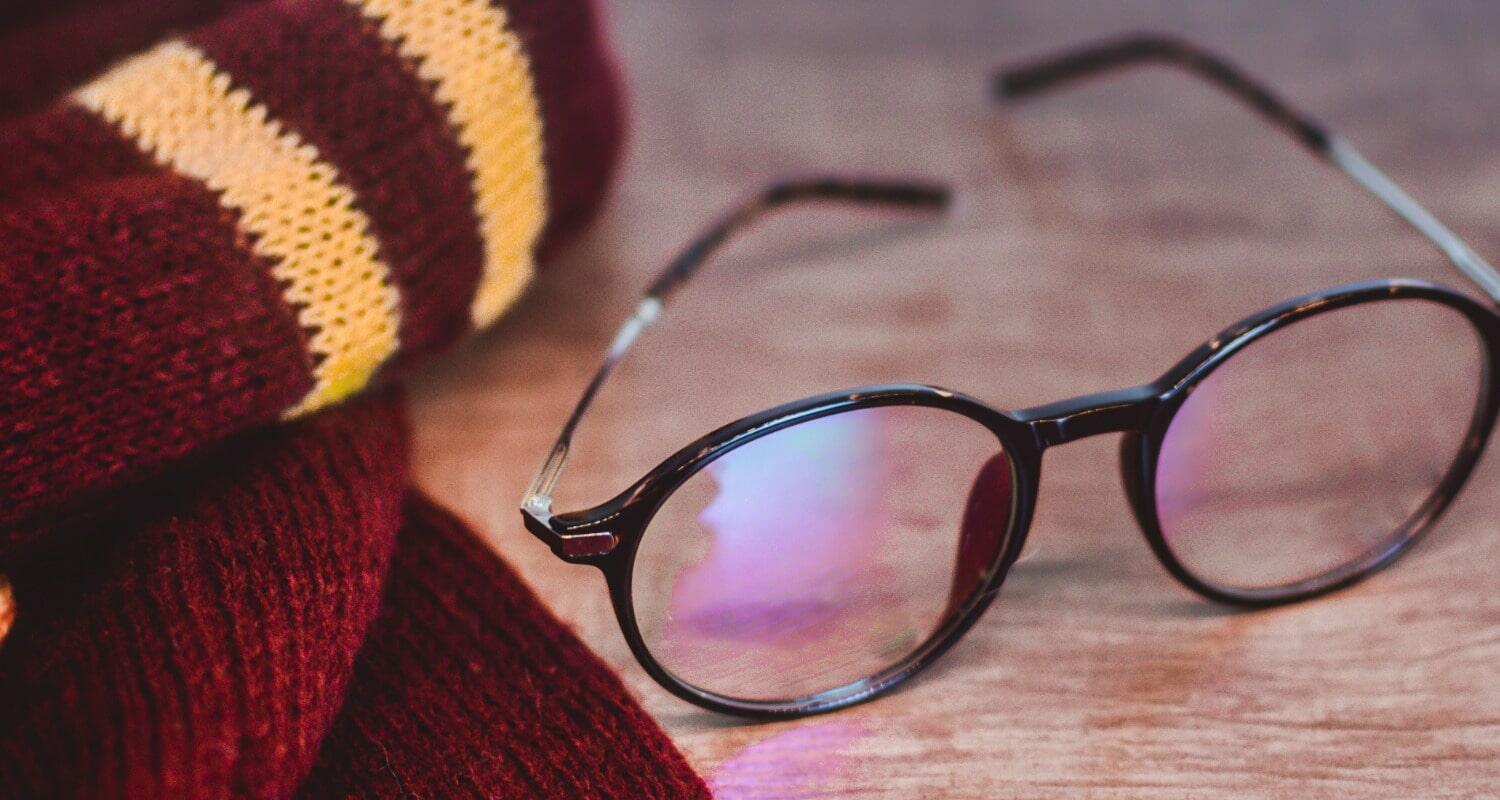 The Benefits of Anti Glare Glasses
Reduced Glare and Reflections
Anti glare glasses, also referred to as anti reflective glasses, are engineered with advanced anti glare coatings that specifically combat glare and reflections caused by various light sources. These coatings, also known as anti reflective coatings, are designed to minimise the amount of light that bounces off the lens surface, making it easier for more light to pass through to your eyes.
When wearing anti glare lenses, you'll experience a noticeable reduction in glare from digital screens, blinding glare from car headlights and street lamps, and distracting reflections from bright environments. This reduction in glare helps you to focus better and comfortably engage with your surroundings, whether you're working on a computer screen, driving at night, or participating in outdoor sports.
Enhanced Visual Clarity and Reduced Eye Strain
One of the primary benefits of anti glare glasses is the enhancement of visual clarity, even in environments with excessive brightness. By minimising surface reflections, anti glare lenses enable more light to enter your eyes, resulting in improved focus and eye strain reduction.
The anti reflective coating effectively reduces the blurring effect caused by reflected light, which can lead to eye fatigue during prolonged periods of screen time. Whether you're exposed to the bright artificial light of an office, glaring sunlight, or the artificial light of indoor spaces, wearing anti glare glasses ensures that your vision remains crisp and comfortable.
UV Protection and Beyond
Some anti glare glasses also offer the added benefit of UV protection, safeguarding your eyes from the harmful effects of blue light emitted by digital screens and the sun. These lenses, often combined with other advanced technologies like polarised lenses or photochromic lenses, provide a comprehensive solution for various light-related challenges.
They not only minimise glare and reduce reflections from horizontal surfaces, but they also offer clearer vision during night driving, better quality photos without distracting reflections, and enhanced performance during outdoor activities.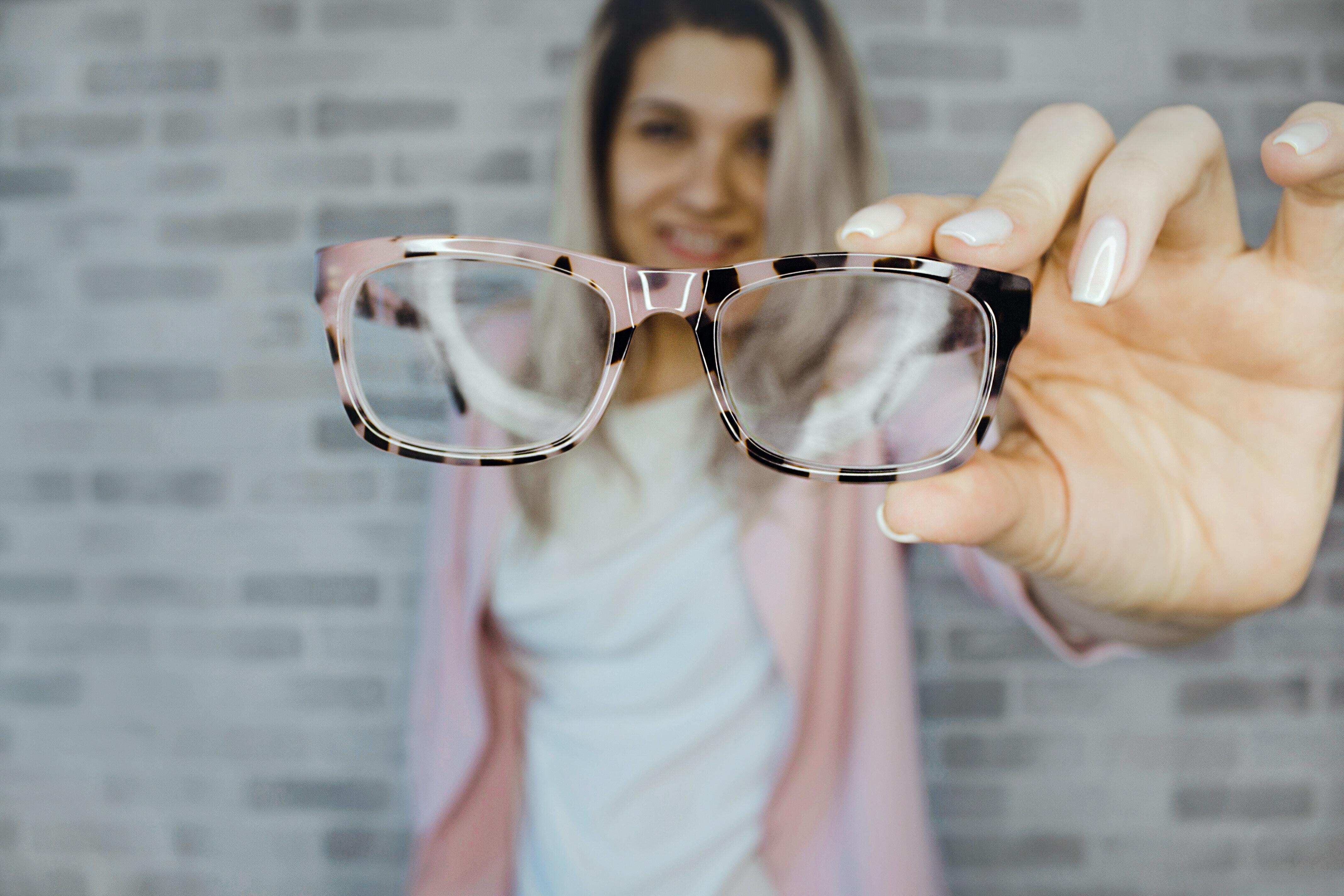 How Do We Apply an Anti-Reflective Coating to Your Glasses?
Applying this AR coating to lenses is a very complex process which involves using vacuum deposition technology to achieve the perfect, flawless finish to your glasses.
First the lenses are cleaned to make sure they are free form even the smallest specks of dust. During cleaning the lenses are washed multiple times to remove contamination using an ultrasonic bath, before being dried and heated to removal all of the moisture that is present on the lens.
The anti-reflective coating is applied by bombarding the lens with electrons until they stick to the surface of the lens. This creates the perfect, microscopically thin optical layer on the lens.
Can I fit anti-reflective coating to my glasses after they are ordered?
This procedure is carried out when your lenses are still the size of a small saucer and clamped at the edges. As a result, we cannot apply the coating retrospectively, so ensure you select anti-reflective lenses when ordering your lens packages. You can still have anti-reflective coating added to your lenses during a reglaze as long as the option is selected when you make the order.