MORE ABOUT TRYING GLASSES ONLINE
Below each frame you will have the option to try our virtual mirror to try on your glasses virtually. Choosing between male and female will change which neutral model is used. If you're planning to upload your own photo or even better, use our video mode, you will find the virtual mirror menu in the top left where you can easily change between the modes.
Once you have your webcam running or a photo uploaded, our virtual mirror will use facial recognition to automatically detect your eyes and therefore places our frames in the correct place on your photo.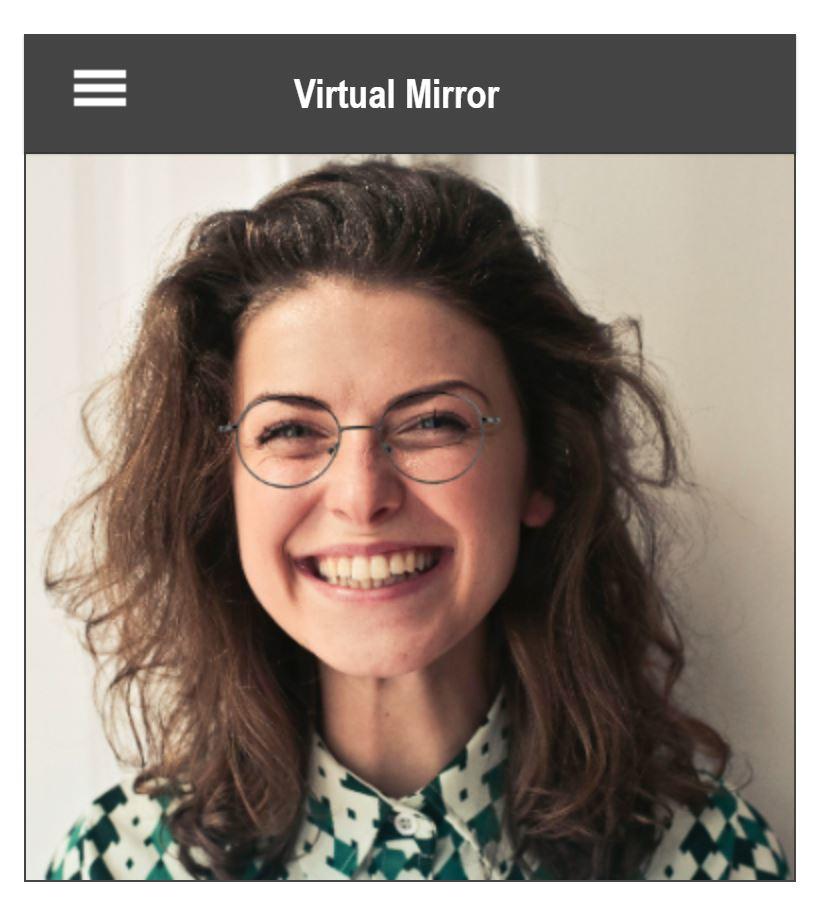 When you've found the frame you love, you can save a photo of you wearing them by using the virtual mirror menu and clicking 'Save Snapshot'. You now have a photo of you wearing them to show friends and family.
You can also save any frames to your favourites, you can then quickly swap between the frames in your favourites until you find your perfect pair.
Top Tip: Once you've taken a selfie or found a well lit, portrait style head and shoulders photo ideal for using on the mirror, save it to your desktop for future visits to the site.