Prescription Reading Glasses
Find your next pair of prescription reading glasses in our catalogue of frames. Our high quality prescription reading glasses are made-to-order to suit your reading prescription.
Ordering great value prescription reading glasses is as easy as 1,2,3...
STEP 1
Choose your frame.
Select your favourite frame from our range of top quality eyewear. Try glasses on to see how they look using our virtual mirror.
STEP 2
Supply us with your reading prescription.
You should get your up-to-date reading prescription from your optician.
STEP 3
Your glasses are delivered to your door.
Your bespoke prescription glasses are created by us and sent right to your door.
What are prescription reading glasses?
As we age, our eyesight begins to naturally deteriorate making glasses a necessity. It is important to regularly check your eyesight at an approved opticians to ensure your glasses are providing you with the right level of vison correction – this is known as your prescription. Activities such as reading or using computers and phones can put extra strain on our eyes, especially if you have presbyopia – a condition that makes focussing on close objects difficult. In this case, a specific 'reading prescription' can help to relieve strain and improve vision.

In short, prescription reading glasses are an excellent choice for those who struggle to focus on objects or text that are close by, or when reading or using screens.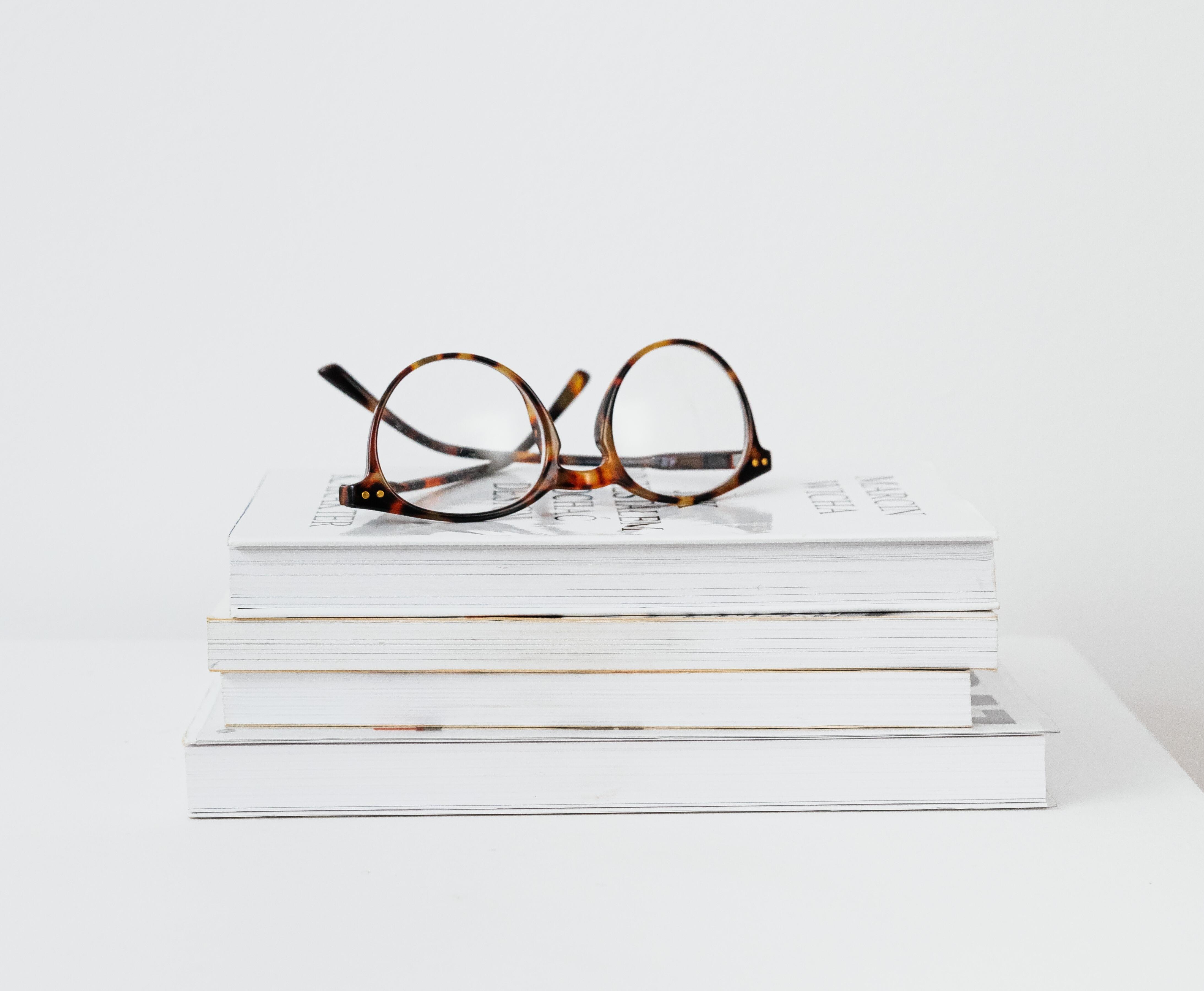 Prescription reading glasses are different from regular eyeglasses used for distance vision or multifocal glasses, which correct both distance and near vision. Reading glasses have a prescription power that specifically addresses the near vision needs, making it easier for individuals with presbyopia to read books, screens, and other close-up materials.
What is Presbyopia?
Presbyopia is an age-related vision condition that affects the eye's ability to focus on close objects. The word "presbyopia" originates from the Greek words "presbys" (meaning "old") and "opsis" (meaning "sight" or "vision"). It is a common condition that typically becomes noticeable in people around the age of 40 and progresses with age.
The eye's ability to focus on objects relies on the flexibility of the natural lens located behind the iris (the coloured part of the eye). This lens changes shape to adjust the focus from distant objects to near objects, allowing us to see clearly at different distances.
With presbyopia, the natural lens gradually loses its flexibility, making it more challenging to focus on close-up objects. As a result, people with presbyopia may experience difficulty reading small print, using a smartphone, or performing other tasks that require near vision. Prescription reading glasses make the necessary corrections to your sight by using lenses made to your unique prescription, enabling your eyes to focus correctly.
Lens packages for your prescription reading glasses
Lens packages can help increase the lifespan of your glasses and also improve their usability by reducing glare and providing UV protection. We offer a selection of lens packages that you can chose from during the checkout process.
Choosing a lens package...
We offer a variety of lens packages to suit your needs (We also offer a free value lens package as standard, that has no thin lens options). See below for a selection that works with your budget & requirements:
Buy prescription reading glasses online with confidence
Glasses2 You are a leading supplier of prescription reading glasses online. Our extensive selection of glasses frames gives you the versatility you need to find a frames that perfectly suits you. Our cutting-edge lens technology deliver unmatched visual clarity for all of our prescription reading glasses.
Buying prescription reading glasses from Glasses2You is super easy! With decades of experience with selling glasses online, we have streamlined the process to ensure your complete satisfaction from start to finish. Find your perfect pair of glasses at Glasses2You.