Our Lens Options & Coatings
At Glasses2You, it's our aim to provide our customers with the perfect pair of glasses to suit their needs at unbeatable prices...
Select your vision type, lens package and any optional sunglass options during checkout to get the perfect specs that are just right for you and your budget.
Your Vision Needs
From single vision to multifocal lenses, see below for a breakdown of our popular lens types:
Single Vision
FREE
Bifocal
£20
Varifocal
FROM £55
Perfect if you need your glasses for one specific daily task (driving or reading). They contain your single prescription across the entire lens, so wherever you look, you will have the same power.

You can select between three types:
Distance (far): Lenses for TV watching, driving & general use.
Computer (intermediate): Lenses for work at arm's length.
Reading (Near): For close work or reading text.

Learn more here
Bifocal lenses are created for both near and far vision. Perfect if you want to see at the two distances with one single pair of glasses.

They are characterised by having a visible reading section at the bottom of the lens. The top half of the lens is for distance vision.

Our bifocal lenses are D28 Flat Tops, which are the most used bifocals at present. These have a reading segment shaped like a "D", with the flat edge of the D facing up.

Learn more here
Varifocal lenses allow the wearer to focus on things near, far and all distances inbetween.

They offer a smooth progression (with no visible lines on the lenses) from long distance vision at the top of the lens, through intermediate vision at the center of the lenses and down to the reading section at the bottom.

If required, your optician will most likely have advised you to try varifocal glasses at the time of your last eye test.

Learn more here
Would you like a tint?
Glasses2You offer a wide selection of lenses to meet any needs you may have – from everyday clear glasses to prescription sunglasses. You can turn any frame on our site into a stylish pair of prescription sunglasses! Just select your choice of sunglass options through the order process when personalising your glasses.

See below for all of our sunglass options:
---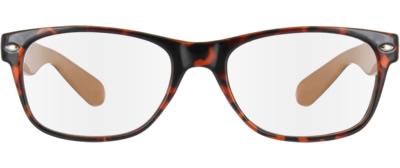 Clear Lenses
FREE
Clear lenses are designed for everyday use whether that be reading or seeing into the distance, depending on your eyesight requirements.

- Perfect for everyday use
---
Dark Sunglasses Tints
£10
All our sunglass lenses include a UV400 coating which offers 100% protection from harmful UVA and UVB rays.

Our sunglass lenses offer 100% UV400 protection. They come with a standard 85% tint strength & are available in grey, brown or green.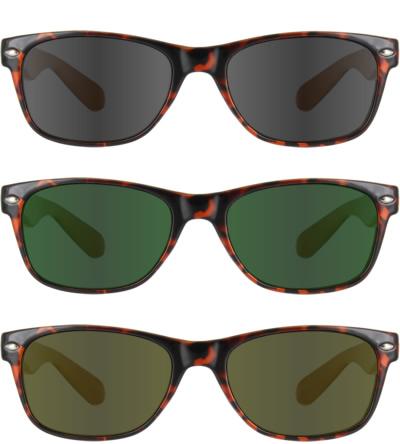 ---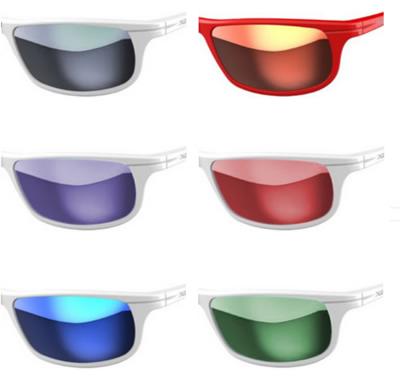 Mirror Tints
£20
This tint is a reflective coating on the outer layer of the lens, which works by decreasing the amount of light that passes through the lenses and into your eyes, giving you 100% UV400 protection.

As a result, you will likely have less eye strain than wearing tinted lenses without a mirror coating.

Ideal for people who are light sensitive or exposed to bright conditions such as sea and snow.
---
Polarised Lenses
£35
Polarised lenses are the ideal lenses to reduce glare, improve visual comfort and clarity and reduce eye strain.

These superb lenses block 99.7% of glare from reflected light and absorb 85% visible light and 100% of harmful UVA and UVB rays. Available in grey and brown.

Ideal for anyone who encounters situations where reflected light can be an issue (driving, fishing, skiing, etc).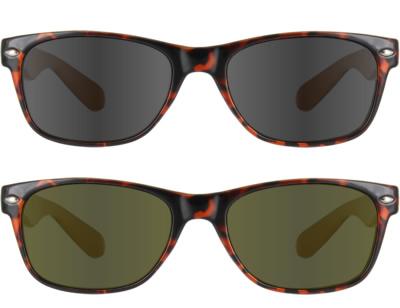 ---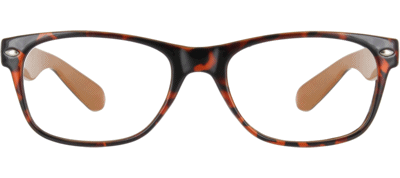 Photochromic or Transitions™ Lenses
FROM £35
Designed to alter from clear to tinted depending on lighting conditions. Whilst indoors or in low outside light, lenses will appear clear but in bright light, lenses darken to become sunglasses. Available in grey or brown.
---
Choosing a lens package...
We offer a variety of lens packages to suit your needs (We also offer a free value lens package as standard, that has no thin lens options). See below for a selection that works with your budget & requirements: