How Do I know Glasses Will Fit Or Suit Me
All our frames show all the dimensions when you go in to the product details of a particular frame (example below). This includes the overall width and height of the frame in question. Simply measure a frame you have at home that is comfortable to wear and compare it. If your frame is within 5mm of the size of the frame on our site, you can safely say it will fit.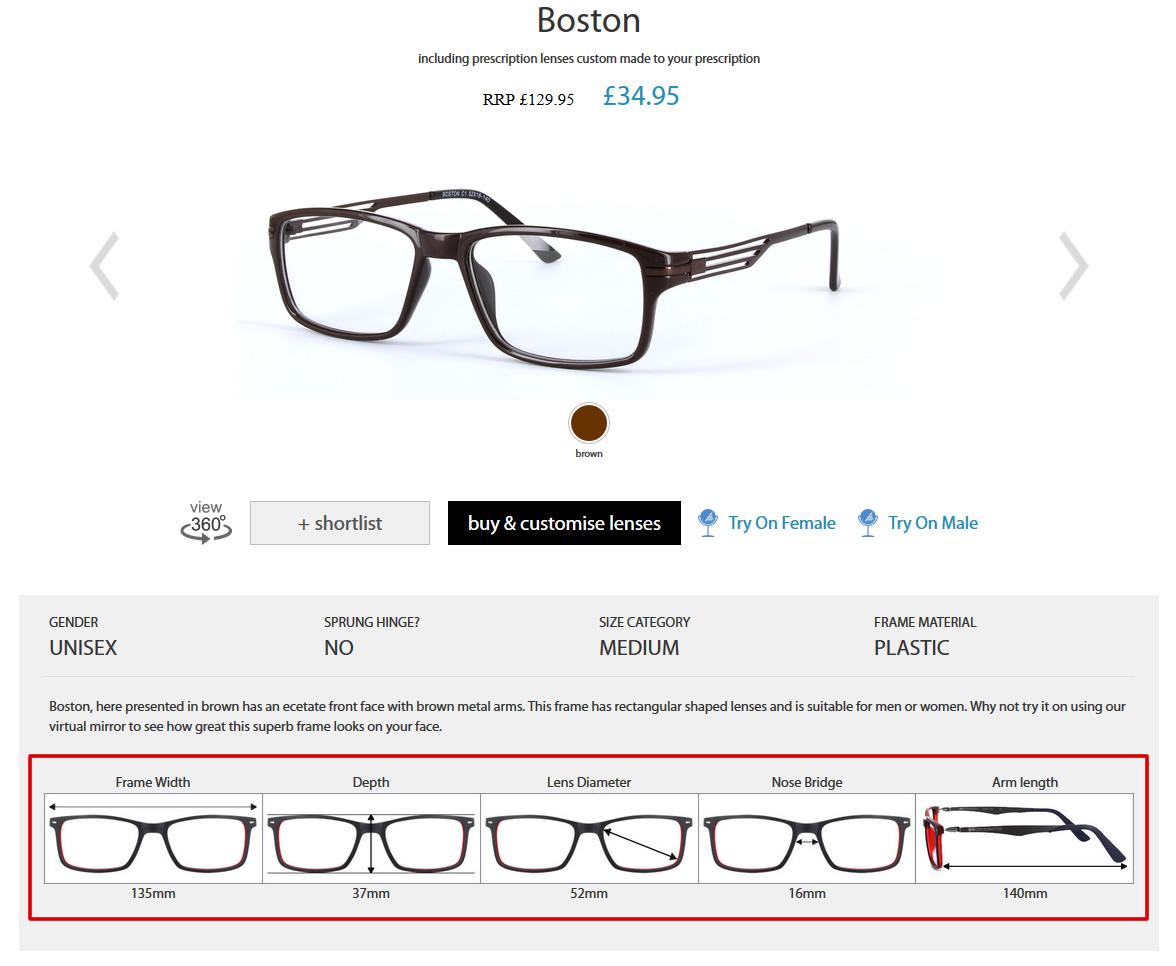 ---
What about style and whether it will suit you?
Firstly, we have a really good and easy to use virtual mirror. Simply upload a passport style photo and try on as many frames as you like. Save any frames you like the look of as a favourite and then you can compare several together on your face using the mirror. Secondly, most of us through experience of buying glasses over time pretty much at least know what styles do NOT suit us, so it's fairly easy to eliminate many.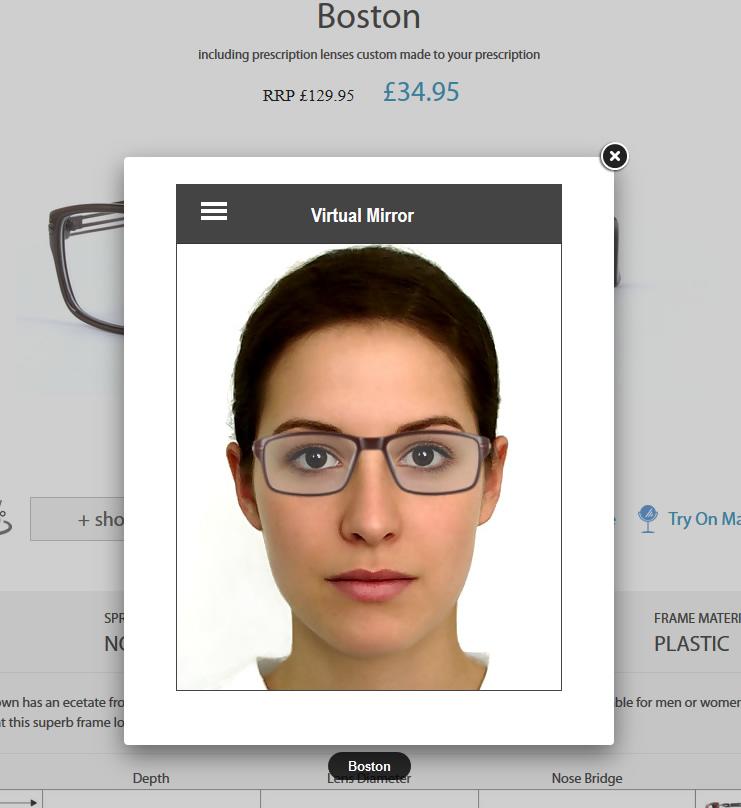 ---
Your subscription to our FREE G2Y Discount Club provides you with the following benefits, so be sure to stay subscribed for long term ongoing savings...

Regular whopping discounts OFF our already highly discounted prices. Thus ensuring that any time you need a new pair of glasses, you'll already be in possession of an excellent special offer!


Always better discounts than advertised on our website to general visitors


Regular first come, first served access to limited stocks of designer frames. Get first refusal over non club subscribers of superb frames from the likes of Diesel, Gant, Tom Ford & Guess


FREE delivery (even when we are not running with free delivery to our wider audience)


Top tips on how best to choose the right frame and lenses first time and every time


Maximum of 2 emails per month. If you don't need glasses when an email comes through, simply ignore it but safe in the knowledge that when you do, a discount code won't be far away

---