What Your Glasses Say About You [Men]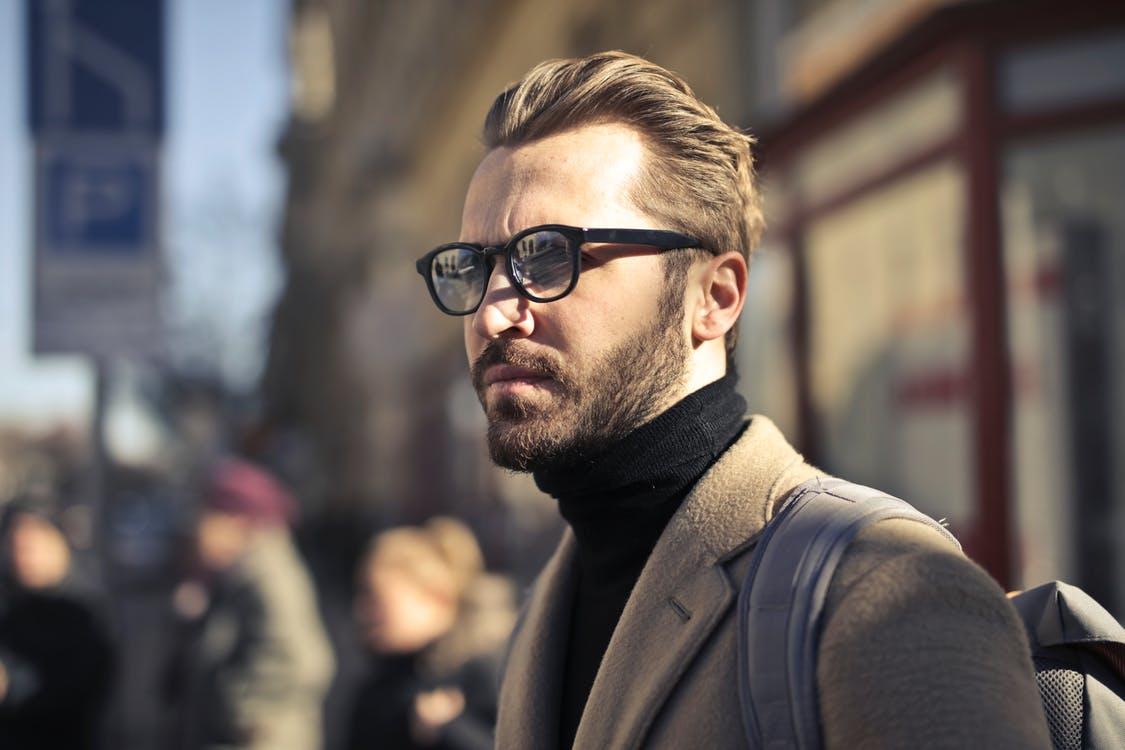 Whilst for some it may feel slightly uncomfortable to believe that what you wear has an overwhelmingly significant impact on how you interact with the outside world, it is a fact that every single one of us needs to come to terms with.
In an age obsessed with appearance, social status and career development, people are looking to find a way to be just that little bit different, but without straying too far from social convention, and in the most part, it's all about subtlety.
So let's stick to what we know. What do certain features of your glasses say about you? Keep in mind there are no hard and fast rules, we're just working with what people seem to think across the web.
Metal Frames
Metal frames indicate you're a professional and possibly working in a traditional industry such as accounting. You convey a sense of responsibility and maturity.
Add some responsibility and maturity with our virtual mirror.
Plastic Frames
If you wear plastic glasses frames, you're fun-loving and youthful, perhaps without a great deal of responsibility yet, but that's all to come.
Show off the 20-year-old inside you with our virtual mirror.
Wayfarer-Shaped Frames
This strong and impacting frame shape gives the world the impression you're happy to show your eyewear off. You're confident and know your glasses complement your facial features.
See how wayfarer frames give you that all-important confidence with our virtual mirror.
Rectangular Frames
In stark contrast to wayfarer styles, rectangular glasses often appeal to the more reserved amongst us. Apparently, this shape is also a popular choice for those who would consider themselves educated.
Obtain a degree with rectangular frames and see how you look with our virtual mirror.
Rimless Frames
Rimless frames are intentionally subtle but make no attempt to be hidden. The wearer is often comfortable with their own appearance as rimless glasses have minimal influence on their look. A good choice for those looking to 'blend in'.
See how subtlety and style can come together wonderfully with our virtual mirror.
Coloured Frames
Whilst most glasses frames are available in solid dark colours and every variation of grey, it's certainly not a requirement. Coloured frames can have an undeniable impact and scream creativity on behalf of the wearer.
Be a creative! See what that looks like with our virtual mirror.
The Impact on Yourself
These are just a few examples and, of course, are very broad. But do look out for a solicitor who wears yellow frames.
It's easy to spend your time wondering what the world thinks about you but it's essential that you take into account your own opinion. From a confidence point of view, there's little to be gained from choosing a style that you're simply unhappy with just for the sake of fitting a norm.
So feel free to ignore all of the above and find yourself a snazzy pair!