What Are Bifocal Glasses and Are They Worth It?
Growing older brings with it a series of positive aspects, such as retirement, grandchildren, senior discounts and more. Unfortunately, it can also cause some not-so-enjoyable impacts on your life, with eye aging being one of the most prominent issues adults need to watch out for.
Fortunately, modern medicine is persistently searching for new solutions to this universal problem. Whether you have trouble reading from afar or up-close — or both — there is at least one product that will allow you to enjoy clear vision once again.
In this blog post, we'll cover one of these well-trusted options: bifocal glasses.
What Are Bifocal Glasses?
As the name suggests, bifocal glasses are lenses with two parts: one portion for viewing things up close and another for viewing items at a distance. Often times, the former will be at the bottom of the lens — something that comes in handy when reading small print or smartphone screens.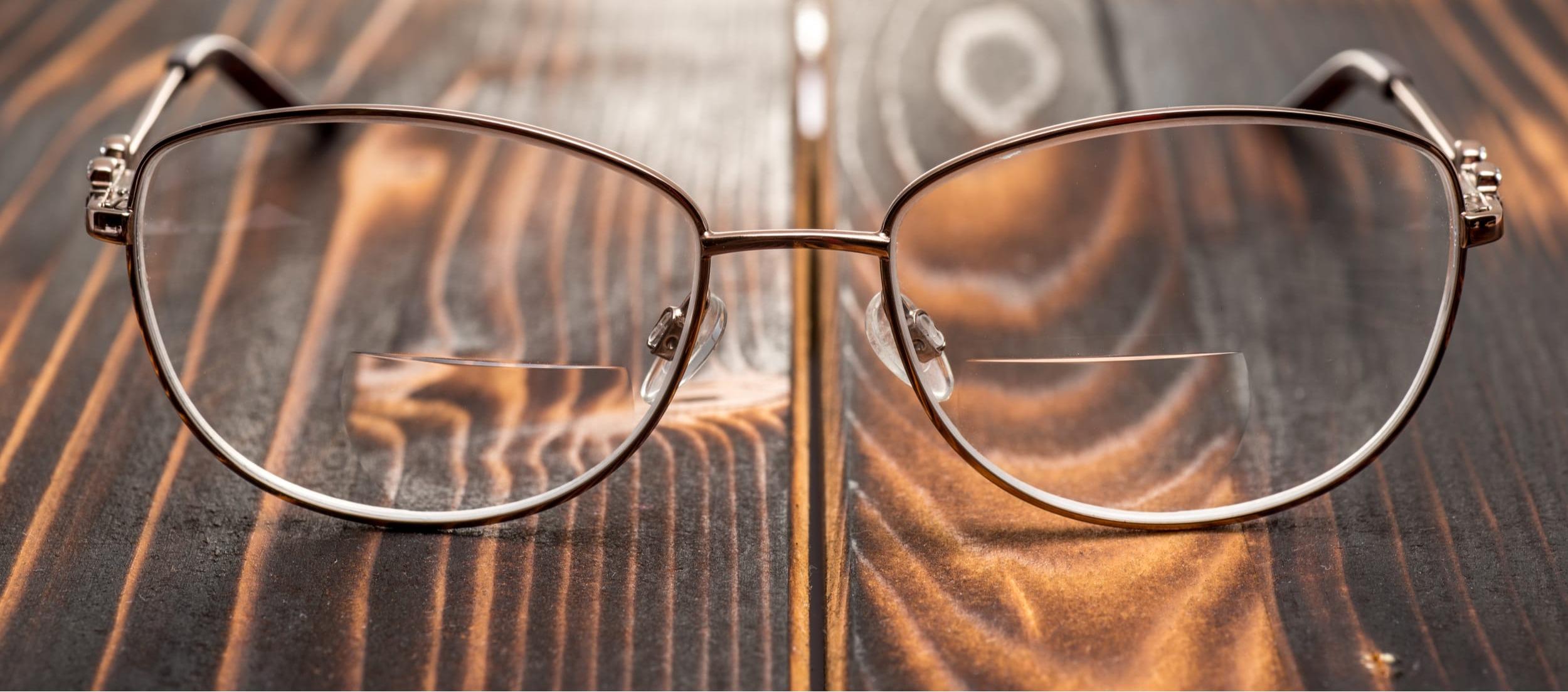 Like most solutions for eye aging, it can take some time for users to adjust to their bifocal glasses. Here are some tips to follow to make the process more comfortable.
Wear your bifocals all the time for at least a week.
Ensure your frames are well-fitting.
Avoid looking through the magnified portion of your lens when you're not reading.
Are Bifocal Glasses the Right Fit for Me?
While everyone strives to maintain clear vision, not all patients need to invest in bifocals.
Primary candidates will be those who've developed presbyopia: a condition that gradually limits the eye's ability to see nearby objects. This is most commonly seen in adults age 40 and older, so be sure to regularly visit your eye doctor if you fall into this range; they may recommend that you invest in some quality bifocal glasses!
Other conditions may also call for bifocal glasses, including:
Accommodative Esotropia: A form of strabismus (crossed eyes) in children that causes them to be incredibly farsighted.
The Different Types of Bifocal Glasses
Like all glasses, bifocal lenses can differ depending on a patient's requirements. If you're hoping to obtain clear vision, you'll come across these types of glasses:
Blended: The lens comprises segments that blend in with one another, making it hard to tell the wearer is using bifocal glasses.
Flat-top: The most common type, these glasses have a D-shaped segment at the bottom of the lens for up-close viewing.
Progressive: A newer form of bifocal glasses, progressive lenses are seamless and offer a gradual change in magnification, rather than a hard shift.
Ultimately, the type you choose will depend on how far along your eye aging is, as well as your style preferences.
So, Are They Worth It?
If you're one of the billions of people worldwide who utilize a vision-correcting product, bifocal glasses are something to consider. No matter your health requirements, this trusted solution is bound to help you achieve vision clarity like never before!