Vitamins & Vision
With Christmas over and the new year fast approaching, we have all probably eaten a little too much and have big plans for our health in 2021. But have you considered how you diet effects your eye health? The things you eat can have a big impact on your sight over the years. Just like the rest of your body, your eyes need to have the right levels of nutrition, and sufficient exercise to be healthy. So, here is some of our best advice on maintaining your vision through the food on your plate!
Leafy Greens & Vegetables
Now we have all been told to eat our veg, but you don't often hear it is good for our eyes! But, eating leafy greens such as spinach and kale provides our body and eyes with lutein and zeaxanthin, both known for keeping your eyes in top condition. You will also find the well-known Vitamin C in these eye-friendly vegetables.
For a quick and easy snack, why not try munching on a carrot? After all, carrots help you see in the dark, right? Well, although they might not give you military grade night vision, it is not entirely a myth! Carrots have a high concentration of beta carotene and Vitamin A, these help with the absorption of light into the retina, and the conversion of light into a signal which is sent to the brain. Those with a vitamin A deficiency may experience 'night blindness'. Beta carotene is essential in the body for creating vitamin A, this makes carrots doubly effective, you can also find this nutrient in sweet potato.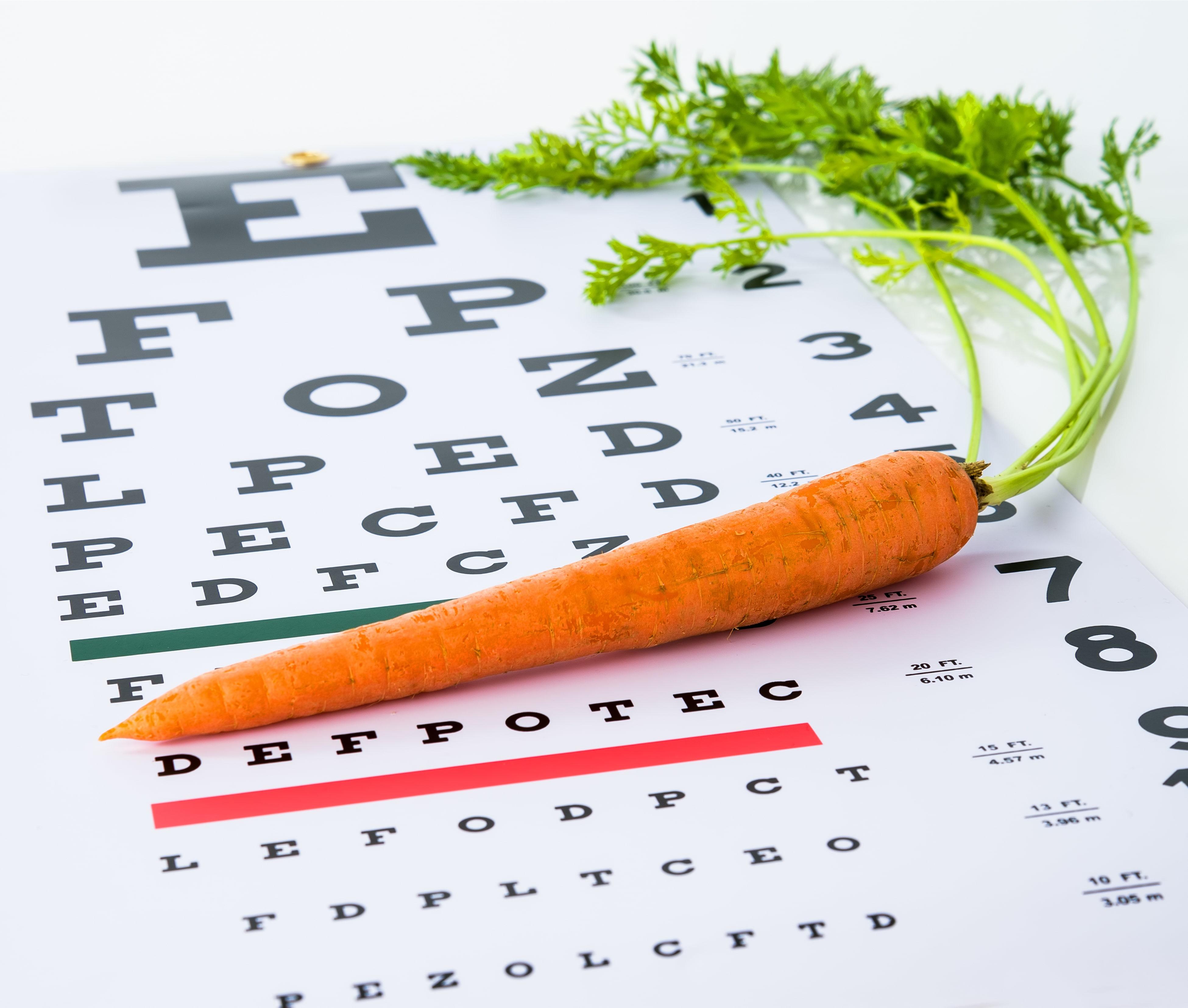 Meat & Fish
Oily fish is a great source of vitamins and nutrients to help with your eye health. The high levels of omega-3 are great for your sight and the comfort of your eyes. Studies have found that omega-3 fish oils can reverse the effects of dry eyes, including that caused by using electronic screens. So next time you sit down at the office why not crack open a tin of tuna and keep those eyes healthy, just make sure you open a window to avoid upsetting any colleagues!
Beef is another fantastic meat for your eye health as it is very rich in zinc. Studies have shown that zinc has been linked to improving the long-term health of eyes. Zinc can help slow down age-related loss of sight and macular degeneration. The link to sufficient zinc levels is not surprising as the eye itself contains huge amounts of zinc, mainly concentrated in the retina and vascular tissue of the eye. Other meats also contain zinc, however at lower levels than Beef, these include Chicken and Pork.
Fruits, Nuts & Seeds
A lot of the fruit we eat contain high levels of vitamin C. This antioxidant has been found to help with the effects of age-related damage in the eyes and improve overall eye health. The highest levels of vitamin C are found in citrus fruits, including Lemons, Oranges and Grapefruits.
Like fish, nuts contain high levels of omega-3 fatty acids to help your eye health. Nuts also contain vitamin E in large quantities. Vitamin E is an antioxidant similar to Vitamin C, this can also help with the age-related deterioration of eyesight. The most beneficial nuts to eat for eye health are peanuts, cashews, walnuts and Brazil nuts.
Seeds are very similar to nuts in their benefit to our eyesight, containing high levels of omega-3 fatty acids and vitamin E. Seeds are a great addition to salads to add an extra level of nutrition to your diet. The best seeds for eye health are hemp seeds, flax seeds and chia seeds.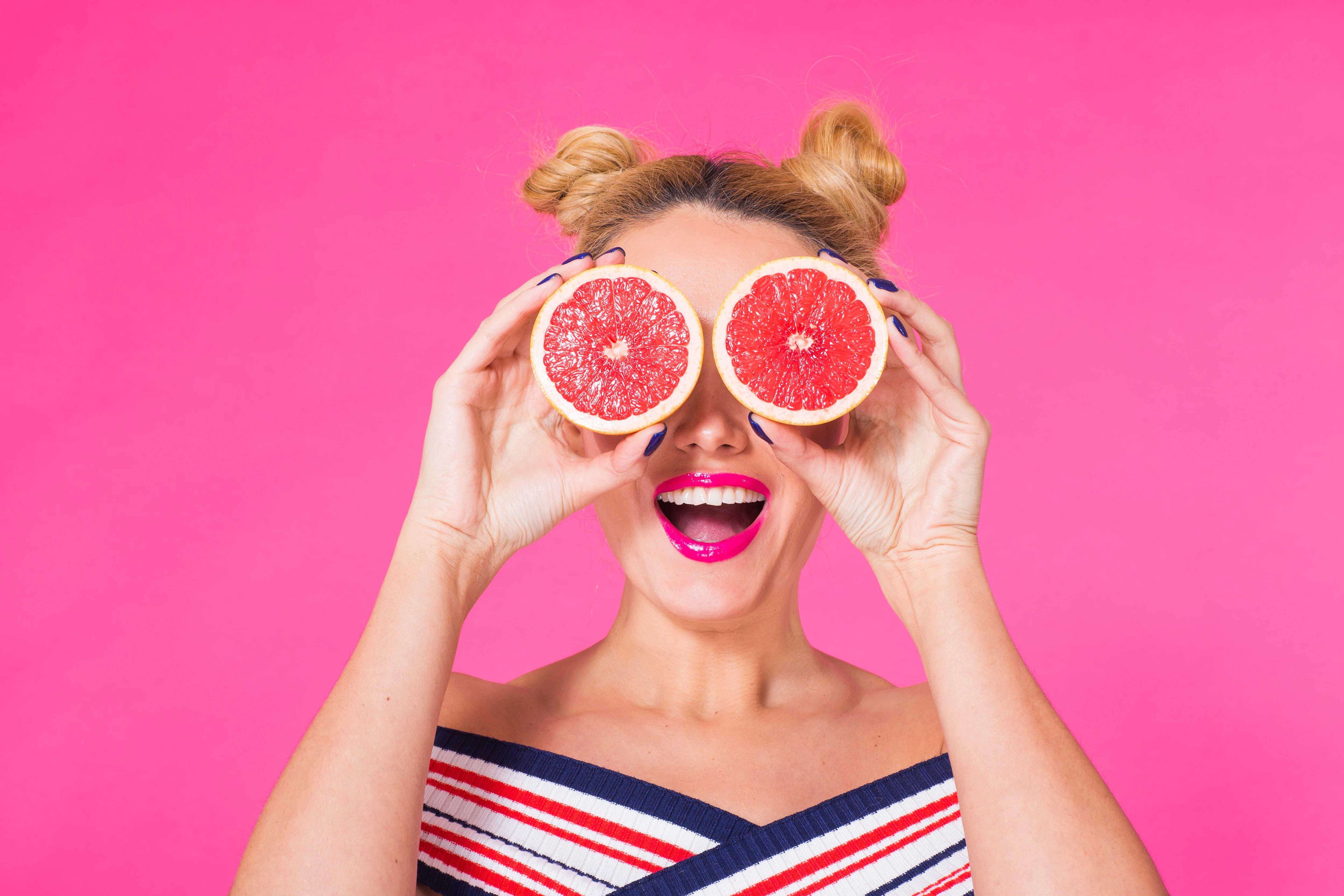 Finally, why not wash all your healthy food down with a glass of water? Water has been found to greatly reduce the effects of dry eyes through avoiding dehydration. You will also find drinking plenty of water improves your overall health and mentality!
So why not try implementing some of these foods in that new year's resolution diet, and make sure your eyes are getting everything they need from the food you eat. Happy New Year from Glasses2You, all eyes are on 2021!