The Virtual Advantage
Buying glasses online is a fantastic way to save some money on your next glasses purchase. Not only do you have a massive selection of glasses right at your fingertips, but they are far cheaper, and you never even need to leave the comfort of your sofa. But people often wonder how they will know if glasses suit them or not when ordering online, this is where our virtual mirror comes in.
Our virtual mirror cleverly combines a picture of your face with any pair of our glasses. It is great if you want to check how your glasses will look before you commit to buying them. We have developed our virtual mirror to allow you to try an unlimited number of our glasses quickly and easily to find a pair that you love.
How Does Our Virtual Mirror Work?
It's easy, we wanted to make something that gives you what you need with a minimum input from you. So, when you have found a pair of glasses you like, click 'try on' and you will be taken to our virtual mirror page, where you can simply upload a picture of your face, this can be any photo as long as it is cropped to just show your face. Once this is uploaded you can start virtually trying on different frames. Just find a pair of glasses you would like to see on and click 'try on male' or 'try on female' to see how they look. When you find a pair of glasses you like you can add these to a shortlist that you can come back to later if you wish. It couldn't be simpler to try on glasses without even leaving your house!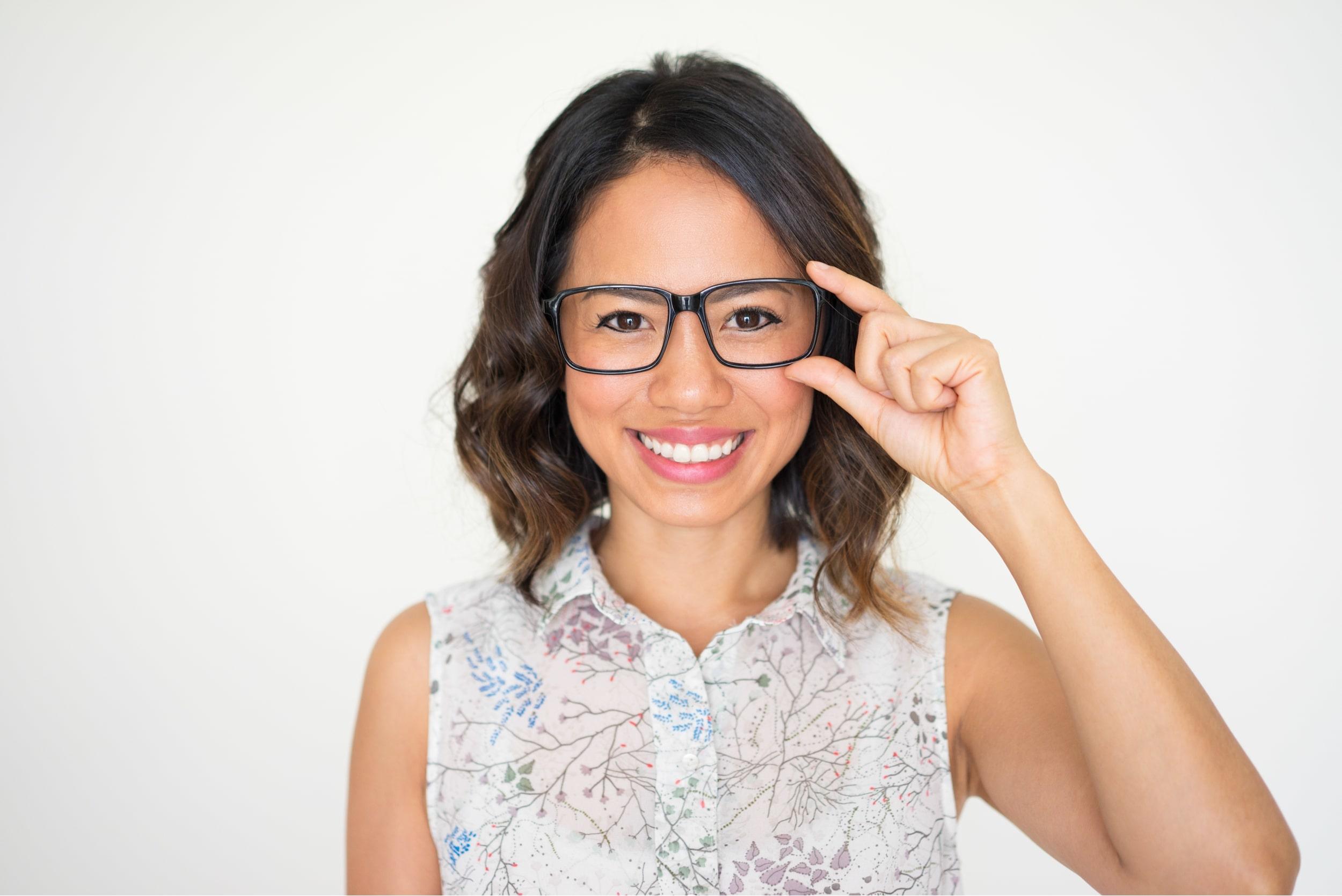 The Virtual Advantage
There are some pretty great advantages when it comes to trying your glasses on virtually. One of the main ones being the ability to try several glasses at the same time, just open up a few tabs with our virtual mirror and different glasses to quickly see the differences between the frames, this also means you can try the glasses on with the exact same pose to make a fair comparison test. Another advantage you can take your time! No one likes trying on loads of glasses and posing in the mirror in a busy shop, so now you don't have to. You can try on as many glasses as you wish with no time limit and no need to rush.
Usually when you try on glasses frames in a store they won't have your prescriptive lenses in them, this means you can't actually see what you look like in the mirror clearly and result in taking a picture of how they look. You will never have this issue with our virtual mirror because you can instantly view how the glasses will look with your old glasses on!
A Safe Space
Trying glasses virtually is safer, there is no need to travel or queue in shops. There are currently restrictions in place when trying on glasses in shops due to lockdown restrictions, this means you may not be able to try on glasses at all when shopping on the high street. But with the help of our virtual mirror service this is not an issue, you have hundreds of frame types right at your fingertips which you can try on as many times as you like, with absolutely no risk whatsoever.