The Glasses2You Christmas Guide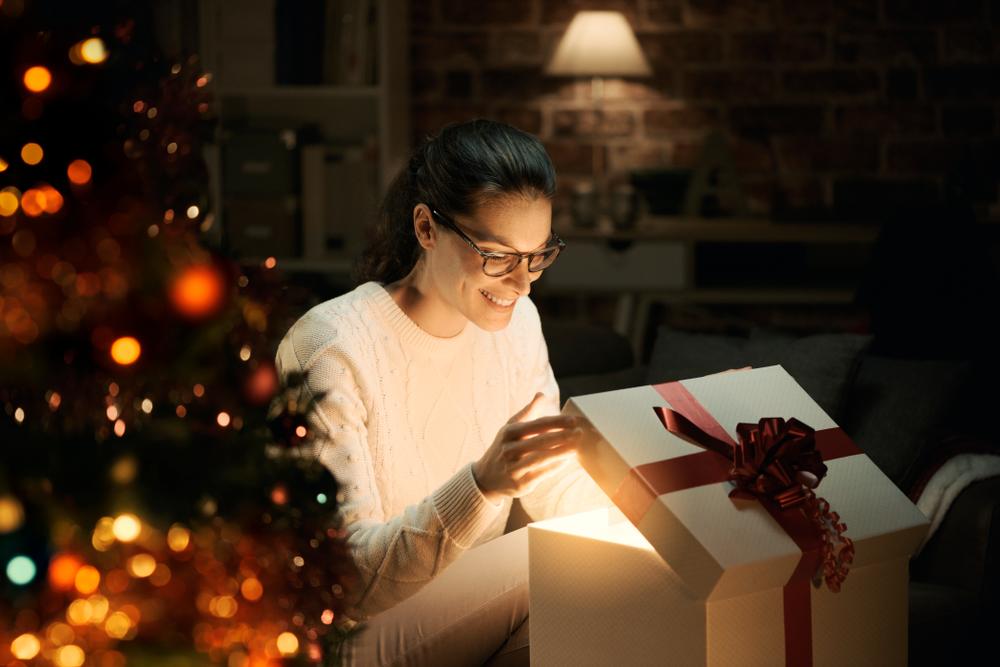 With Christmas coming ever closer, you might be starting to panic about the perfect Christmas gift. Or maybe, no matter how hard you try, you do not know what to get your mum for Christmas. If you're looking for some inspiration, look no further!
With our Christmas gift guide, we'll show you a collection of our best glasses, sunglasses and accessories to get your family members and friends. Should you still be unsure about what to get them, you can always opt for a gift voucher from Glasses2You as well.
Buying glasses for someone else is never an easy venture. However, there are a few things to consider when looking to surprise your loved ones with their soon-to-be new favourite pair:
What's your loved one's face shape?
What's their style? (e.g. minimalistic, colourful)
What style of glasses do they prefer? (e.g. oversized, stylish)
Do they like any particular brands?
With our vast range of unique styles, it can be overwhelming to pick the right choice, but knowing their personal style and preferences will help narrow it down. Here is a selection of options for you to find the perfect gift:
Dare To Be Different:
Does your friend like to stand out? Does your sister like to make a statement with her unique style? The Ted Baker Ladies Dawn Sunglasses in Pink Dawn are an eye-catching accessory to make everyone's head turn.
Or maybe our fashionable ladies Oakley sunglasses in burgundy fit your mom's or auntie's vintage style perfectly. So make sure to surprise them with a beautiful retro twist to make any outfit stand out.
Sustainable Yet Fashionable:
Is your best friend environmentally conscious and would love to see ocean plastic reused? Look no further. Our Waterhaul collection gives you a great opportunity to not only find the perfect gift but also make a change by saving our ocean. With a pop of colour, our Waterhaul Harlyn Aqua sunglasses will effortlessly prepare your friend for summer.
With our unisex Waterhaul Crantock sunglasses, on the other hand, your dad will be fashionably ready for warm sunny days to come.
Sporty wins the race:
Is your uncle known for his action-packed adventures, trying out new activities every month? At Glasses2You, we have a wide selection of sports sunglasses, perfect for every thrill seeker out there. Due to our patented construction for superior robust durability, our unisex CubikRXW Sports Wrap Blue & White sunglasses enhance any active lifestyle. Along with being ultra-lightweight and flexible, these glasses offer maximum comfort for every sports lover.
Our unisex Bolle Blacktail 12027 sunglasses offer a more low-key style. Specially designed with winter sports in mind, these all-black sunglasses offer maximum protection along with unmatched comfort for mountain pursuits. Perfect for any skiing holidays coming up.
Trendy Bee:
Is your grandma still one of the most stylish people you know and do her outfits always look perfectly coordinated? Or does your cousin always keep up with the latest trend? How about surprising them with some of our more high fashion brands such as our RayBan sunglasses in brown? These unisex glasses come with fashionable gold arms along with brown tips and are the perfect addition to any outfit.
Or do you want to have a bit more colour for your loved one? Then our tortoise RayBan sunglasses add a subtle pop of colour to a perfectly styled outfit.
Another stylish option is our Ted Baker sunglasses in Hoyt. With these two-tone brown ladies sunglasses, you'll gift a versatile and trendy accessory. These glasses finish off any look perfectly, be that for a relaxed beach day or a shopping day in the city.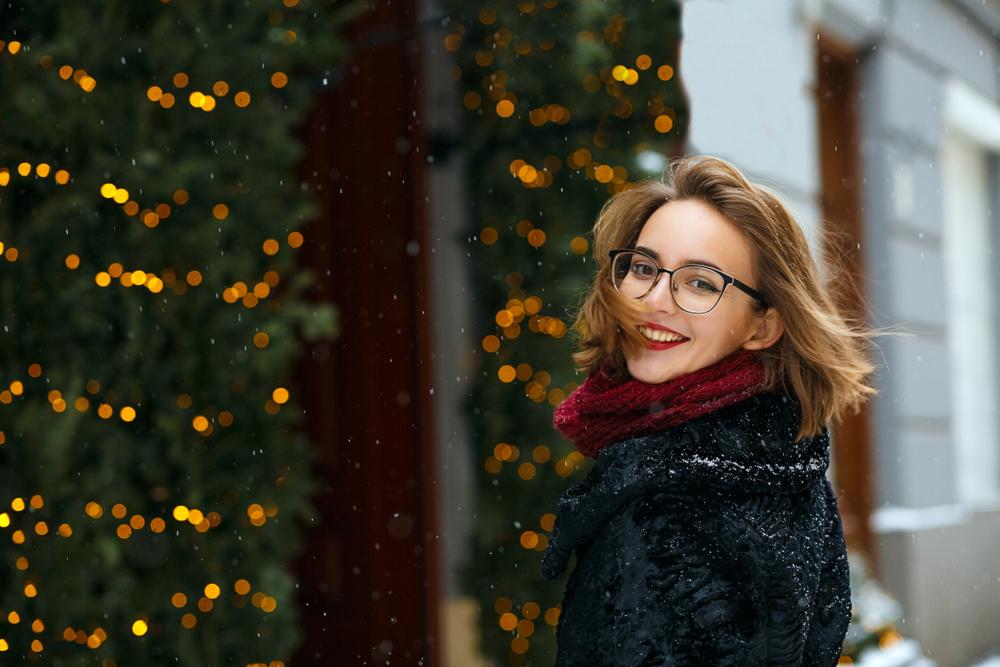 Accessories:
At Glasses2You, we offer more than just glasses. We have a broad selection of accessories ranging from nose pad repair kits, and ThinOptics reading glasses with a pod case to eye drops. Does your friend by any chance suffer from severe hay fever come June? Gift them with a hay fever care package with our allergy hay fever eye compress and the intensive relief eye drops to help ease their symptoms.
Does your boyfriend work a lot on his computer? Being exposed to a lot of blue light from screens such as a laptop or the television can strain your eyes. Our collection of blue-light glasses offers different styles to help protect the eyes while complimenting every face shape. Surprise your boyfriend with our Ocushield Carson anti-blue light glasses in black to excellently round off his office look.
Gift Card:
Have you left your Christmas shopping until the very last minute again or are there too many options to choose from? Don't panic just yet! With our Glasses2You gift cards, you'll be able to order until the 23rd of December 2022 and still get your printed version via Royal Mail free of charge before Christmas! Simply fill out the form and select the desired amount and you'll receive your digital gift card via email immediately after purchase.
Share This Post