How to Choose the Perfect Pair of Prescription Sunglasses for Your Summer Adventures
Picture this: sun-kissed beaches, stunning mountain views, and vibrant city streets. Summer is just around the corner and a world of thrilling adventures comes with it. But amidst the excitement, there's one essential item you simply mustn't forget: the perfect pair of prescription sunglasses.
Not only do they shield your eyes from the scorching sun, but they also ensure crystal-clear vision for every moment of your summer escapades. Whether you're new to the world of prescription sunglasses and have never considered owning a pair, or you're eager to stay on-trend this year and indulge in a fashionable set of frames, now is the perfect time to explore the realm of stylish eyewear options.
In this blog, we'll unravel the art of choosing prescription sunglasses that effortlessly combine functionality with unmatched style.
The Importance of Prescription Sunglasses
There are several reasons why the right pair of prescription sunglasses will be worth the investment, not only for your eye health but also for your confidence during thrilling summer adventures.
Vision Correction: Prescription sunglasses are crucial for you if you have vision correction needs. They allow you to see clearly and comfortably in bright outdoor environments while enjoying your summer activities. Whether you are nearsighted, farsighted, or have astigmatism, prescription sunglasses provide the necessary visual correction, ensuring you can fully enjoy your adventures without compromising your vision.
Glare Reduction: Sunlight can create intense glare, particularly when reflecting off water, sand, or shiny surfaces. Prescription sunglasses with polarised lenses effectively reduce glare, providing enhanced visual clarity and comfort. By eliminating harsh glare, polarized lenses improve visibility, allowing you to see more clearly and reducing eye strain during your summer adventures.
Eye Comfort and Health: Spending extended periods outdoors without proper eye protection can cause discomfort and fatigue. Prescription sunglasses help minimize eye strain and fatigue by reducing the intensity of bright light and providing a comfortable viewing experience. By shielding your eyes from excessive brightness and glare, prescription sunglasses allow you to enjoy outdoor activities for longer durations with reduced eye discomfort.
Versatility and Convenience: Prescription sunglasses offer the advantage of combining vision correction with sun protection in a single pair of eyewear. They eliminate the need for carrying multiple pairs of glasses or constantly switching between prescription eyeglasses and non-prescription sunglasses. With prescription sunglasses, you can seamlessly transition between indoor and outdoor environments while ensuring optimal vision and eye safety.
Choosing the Right Frame for Summer 2023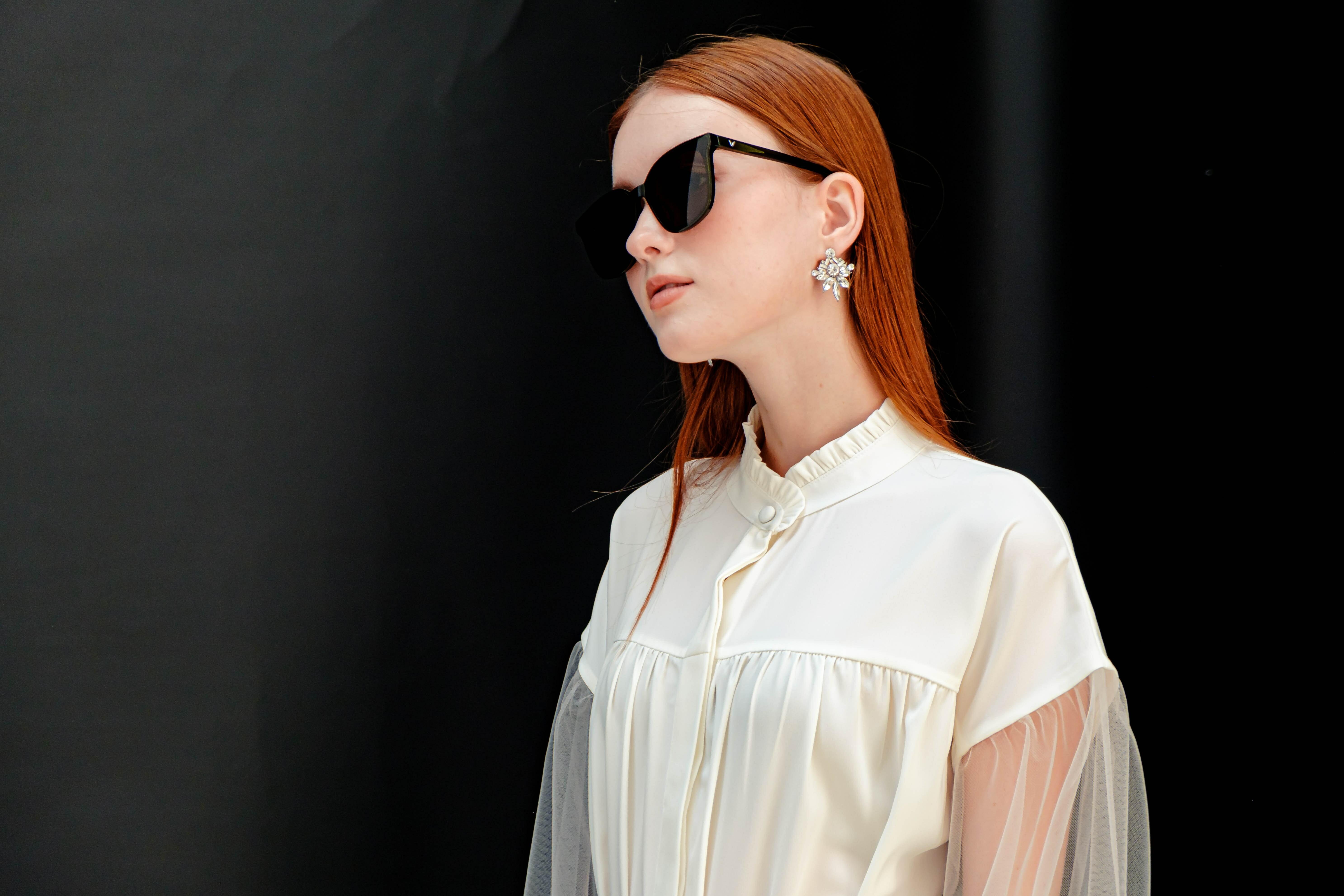 When selecting the perfect frame for this summer, it's important to find the ideal combination of catering to your summer escapades and complementing your unique fashion style. Maybe you're looking for the thrill of exploring new styles or indulging in the familiarity of your favourite frames, this is your opportunity to express your unique fashion sense and elevate your summer look to new heights. Whether you're seeking a bold and daring design or a timeless classic, our collection offers a wide array of options to suit your individual taste. With a keen eye on the latest trends, we've curated a selection of frames that effortlessly blend fashion-forward design with superior functionality.
Elevate your style with the timeless elegance of our Pioneer Prescription Sunglasses - Olmeto in Gunmetal. Combining functionality and fashion, these frames are the ideal choice to fulfil your prescription requirements while effortlessly giving you a stylish sleek look this summer.
Step back in time this summer with our 70's inspired Pioneer Prescription Sunglasses - Rio, exuding vintage charm and timeless style. Make a bold fashion statement with these iconic frames and elevate your retro fashion style.
Experience the perfect blend of style and performance for your next adventure with our CubikRXW Prescription Sports Wrap sunglasses, designed to keep up with your active lifestyle while providing a clear vision and ultimate protection.
Experience the epitome of timeless style and effortless cool with our RB3546 Ray-Ban Prescription Sunglasses, the ultimate choice for those seeking iconic eyewear. Elevate your summer look with the unmatched quality and undeniable allure of Ray-Ban.
How to Order Prescription Sunglasses
Selecting your desired frame that fits your style and needs simultaneously is the first step. The rest of the order process is a seamless process with Glasses2You. Get ready to enjoy the summer sun in style with your ideal pair of prescription sunglasses.
After finding your perfect frame, you'll need to choose your preferred lens type. At Glasses2You, we offer you regular sunglass tints as well as more advanced lens options. Regular tint colours, such as grey, brown or green, serve in reducing brightness or enhancing contrast. Mirror lenses, on the other hand, provide glare reduction, privacy and a fashionable look with their reflective coating.
If you're looking for lenses that automatically adjust their tint level based on UV light exposure, darkening in the sun and lightening indoors, photochromic or transition lenses are a perfect choice. Additionally, they eliminate the need for separate prescription glasses and sunglasses.
The final step in securing your perfect pair of sunglasses is addressing your vision correction requirements. Simply copy your prescription details into the provided form, ensuring that your prescription sunglasses are tailored to your precise needs.
Depending on your personal preferences and intended use, you will find the perfect pair of sunglasses to suit all your endeavours this summer while also providing you with your vision correction needs.
Conclusion
Selecting the perfect pair of prescription sunglasses for your summer adventures is an essential step in not only protecting your eyes but also elevating your style. By considering factors such as frame styles, lens types, and personal preferences, you can find sunglasses that provide clear vision and reflect your unique fashion sense.
To ensure your sunglasses stay securely in place during all your summer activities, it's important to prioritize comfort, durability, and the right fit when choosing your new sunglasses. Whether you opt for a timeless design, a sporty style, or a retro-inspired look, the key is to find sunglasses that enhance your experience and enable you to fully enjoy the sun-soaked moments of the season.
So, take advantage of our range of prescription sunglasses at Glasses2You and equip yourself with the perfect pair and embark on unforgettable summer adventures with confidence and style.
Share This Post