Our Virtual Mirror – A Great New Way to Select and Buy Your Glasses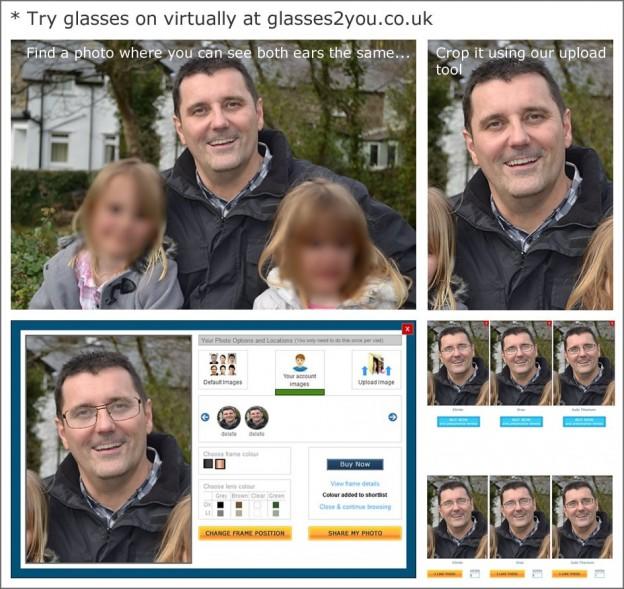 We have recently launched our new version of our virtual mirror software after many months of planning and designing to ensure that the order process is as simple as possible for you, the customer.
This is a terrific way of trying on glasses and narrowing down your selection. You can load as many frames into your shortlist and once the photo is uploaded you will see how each will look on your face.
Our new mirror now also works on all Apple products such as iPhone and iPad as well as any desktop browser such as Chrome, Firefox, and Internet Explorer – to name but a few.
It allows you to upload a photograph and crop it or rotate it to the desired positions.
Our mirror will automatically resize the glasses to show an accurate image of how the glasses will look on you.
You may also upload an image to your account area so that you can use this same photo every time you visit our site and easily try on the glasses from your sofa and wearing your own glasses so that you can clearly see the results!
Once you have selected a few pairs of glasses you can post them on your social media page (Facebook, Twitter, etc.) or email your friends to ask them to vote for their favourite pair!
Our virtual mirror is a really useful tool for online buying and great fun too!
Why not try our innovative mirror now and make buying your glasses a lot more fun.: