Our Top Beach-Style Sunglasses For This Summer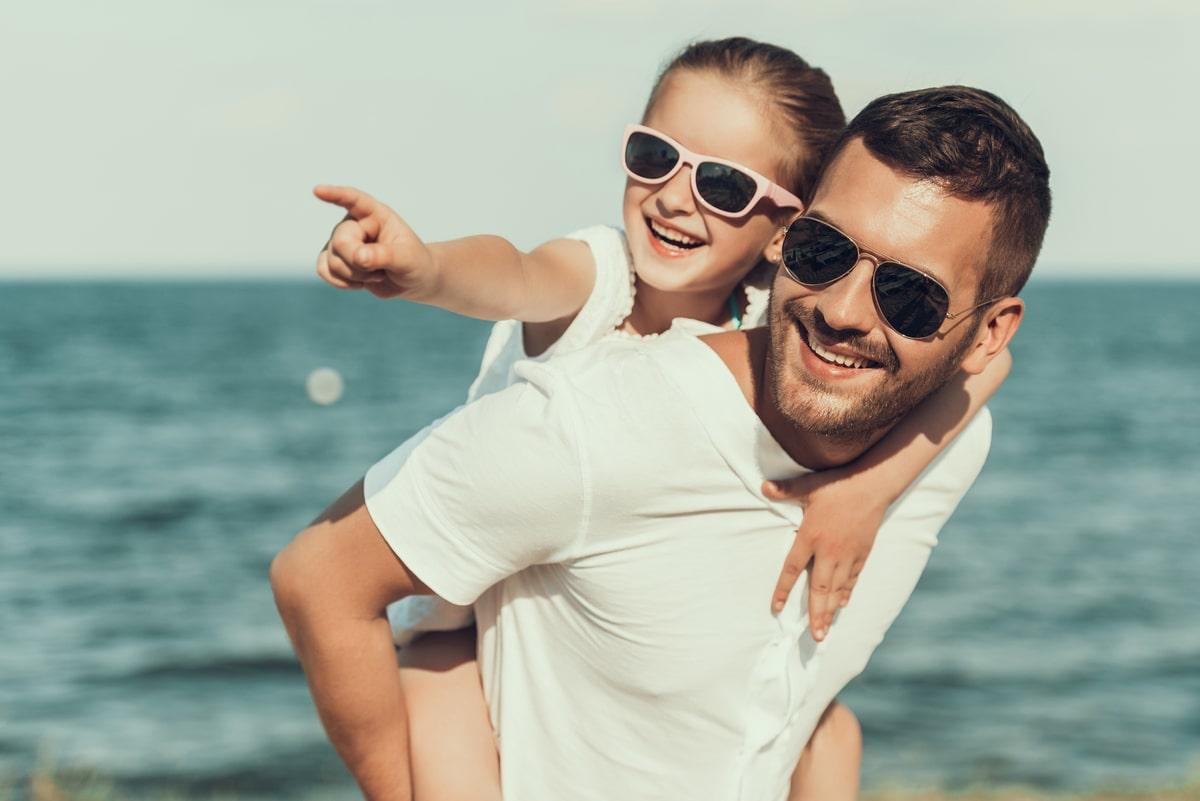 Summer is finally here and that means one thing: it's time to hit the beach! Whether you're planning a staycation or a trip abroad, you need to make sure you pack the right accessories to enjoy the sun in style.
Sunglasses are a must-have for any beach outing – not only do they protect your eyes from harmful UV rays, but they are also a great fashion accessory and help to complete your summer look. But with so many different styles on the market, it can be tricky to know which ones to choose.
Here at Glasses2you, we've put together a list of our top beach-style sunglasses to help you make your decision and get you ready for your summer getaway. There are a few important things to consider in addition to the style, and we've covered all of that too.
Read on for our top tips!
Things to Remember When Picking Beach Style Sunglasses
Make Sure Your Eyes are Protected
We all know how harmful the sun's rays can be to our skin, but did you know that they can also damage our eyes? Prolonged exposure to UV rays can lead to a number of eye problems, including cataracts, macular degeneration, pinguecula (a yellowing or thickening of the whites of the eyes), and certain types of cancer.
Not all sunglasses are created equal, and the lens alone is not enough to protect your eyes from the radiation. That's why it's so important to make sure you choose sunglasses that offer 100% UV protection.
All the sunglasses on our website offer complete protection from UV rays, so you can be sure your eyes are safe when you're out in the sun.
Consider Polarised Beach Sunglasses
If you're planning to spend a lot of time near water, we recommend investing in a pair of polarised sunglasses. Polarised lenses are treated with a special coating that helps to reduce glare from the sun bouncing off water or other reflective surfaces. This makes them ideal for activities like fishing, sailing, and watersports.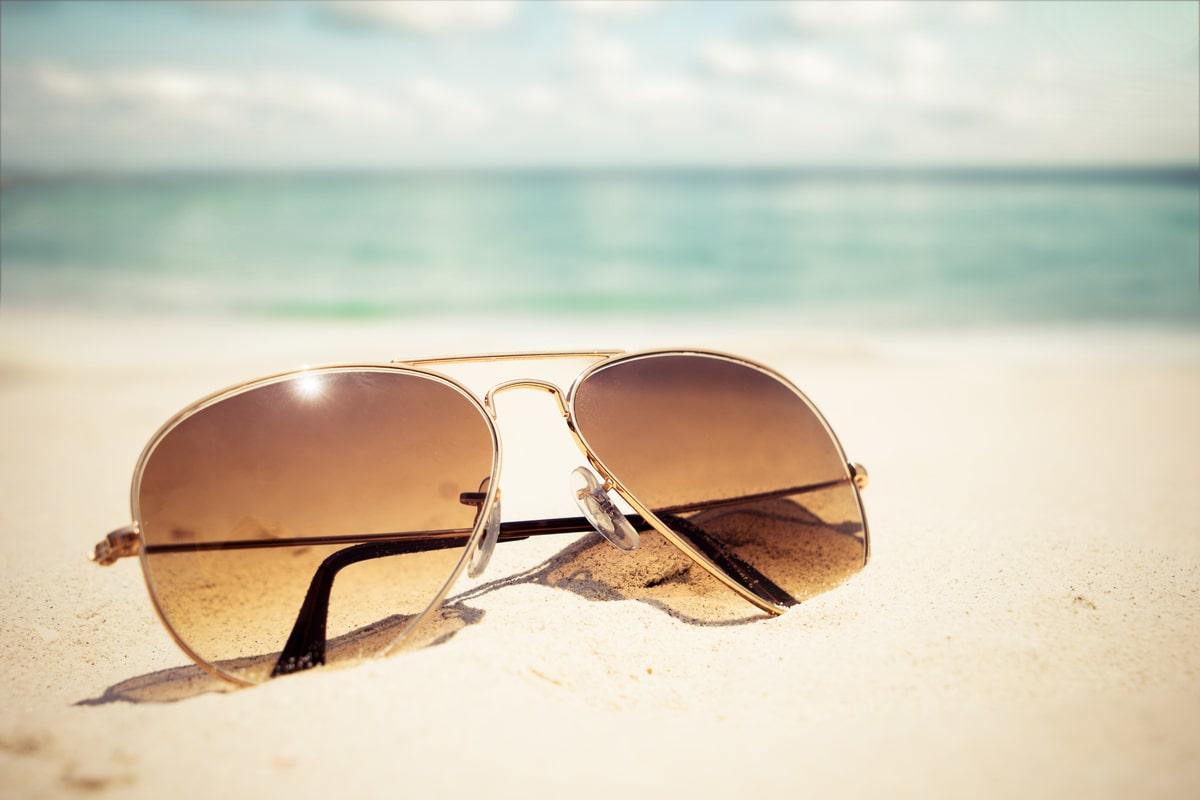 Remember Your Prescription
If you wear prescription glasses, you might be wondering if you can still rock a pair of sunglasses this summer while still being able to see clearly. The good news is - you can!
We offer a wide range of prescription sunglasses with both single vision and varifocal lenses for both men and women, so you can enjoy the sun without having to squint or strain your eyes. Plus, we have a great selection of designer frames from top brands like Ray-Ban, Oakley, and Ted Baker. Aviators, wayfarers, sports sunglasses, and more - we've got you covered.
Style it Up!
Now that you know what to look for in terms of protection and function, it's time to start thinking about style. Beach-style sunglasses come in all shapes and sizes, and of course, you want to make sure you pick a pair you feel comfortable wearing and one that suits your face shape.
Our Top Picks
With all of that in mind, let's take a look at our top beach-style sunglasses for this summer…
If you're looking to bring a retro vibe to your vacation, these stylish ladies' Oakley sunglasses are sure to be a hit! With a large burgundy frame, they are the perfect way to add a touch of glamour to your look.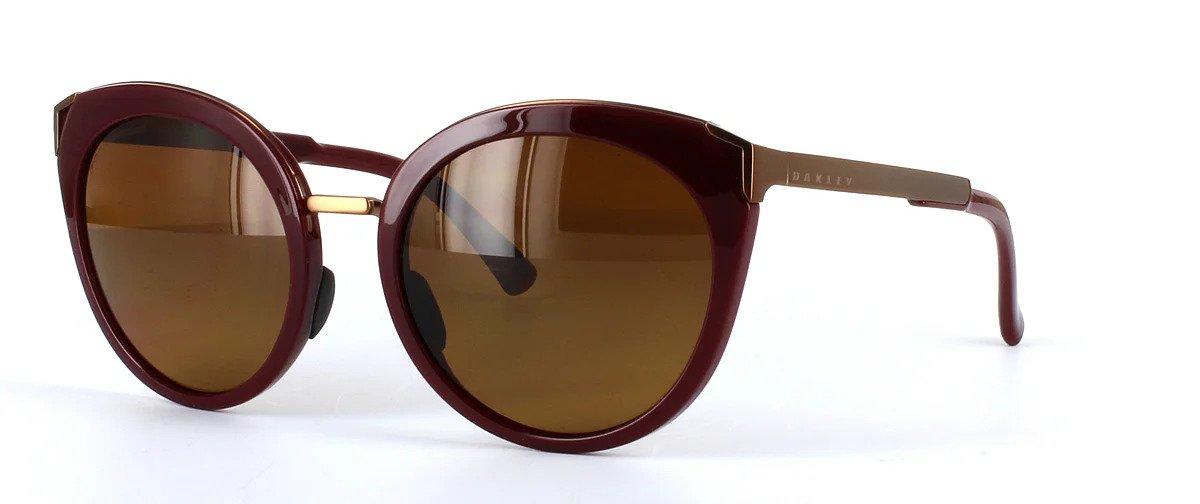 For the guys, these classic Ray-Ban Aviator sunglasses are a timeless style that never goes out of fashion. The metal frames and green lenses will help you channel your inner James Bond, while the UV protection ensures your eyes are safe from the sun's harmful rays.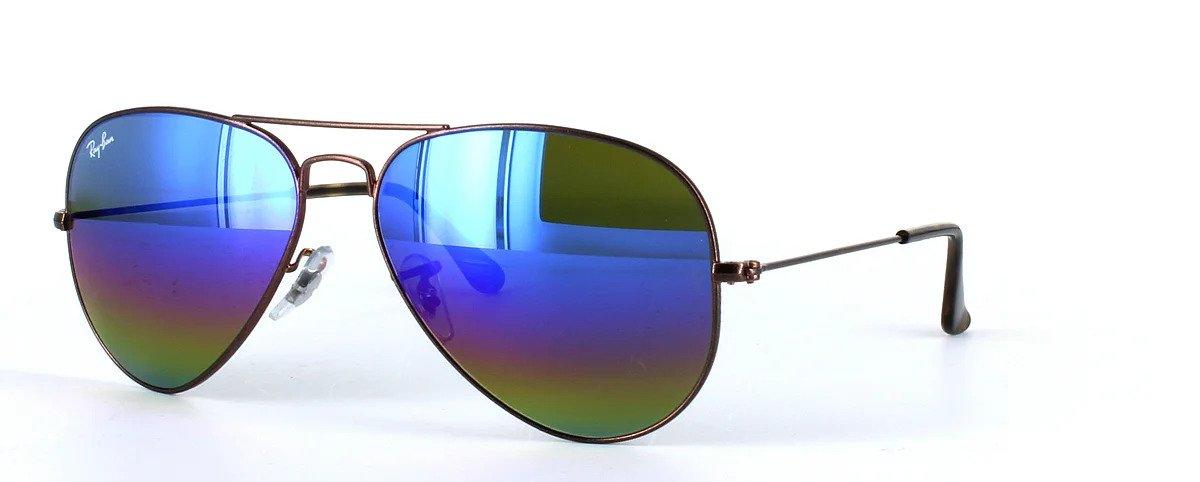 If you're heavy into sports and need sunglasses that can keep up with your active lifestyle, these In-Bike Gunmetal sunglasses are a great choice. Their wrap-around design provides excellent coverage, and they come with an interchangeable lens system so you can change the lenses to suit your needs. The clip-in prescription inner is a superb feature with prescription glazing to give you both perfect vision AND UV protection.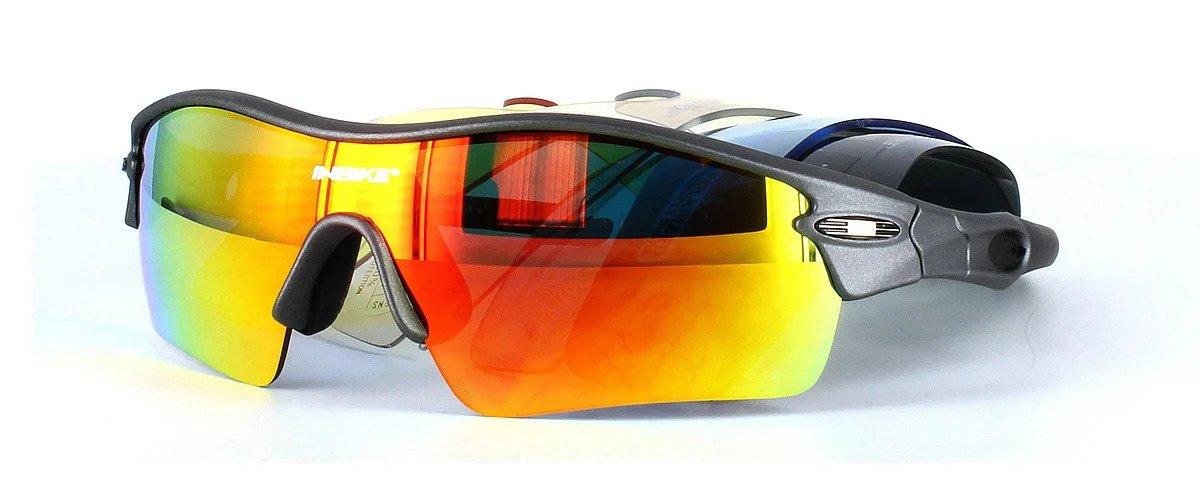 There you have it - our top beach sunglasses to compliment your summer style.
These are just a few of the many styles of sunglasses available on our website. With so many options, you're sure to find the perfect pair of shades to suit your taste. So, what are you waiting for? Get shopping today and style up your summer!