No More Foggy Lenses When Wearing A Mask!
If you wear glasses, you are more than likely to have experienced the annoying phenomenon of foggy lenses. More so than ever since the outbreak of COVID 19 and the need to wear masks as part of our everyday lives. We all used to love breathing on glass and marvelling as a fog formed in front of us when we were children, but the same can't be said when that fog is forming on our glasses lenses!
The combination of masks and glasses has not previously been much for an issue, however with the government implementing masks as a means of protection against Coronavirus for the foreseeable future, it is an issue which is not set to go away anytime soon. So, how do you stop your glasses from steaming up when you are wearing a mask? Read on to find out.
Wearing Your Mask
To ensure your mask is doing its job it is important to make sure you're wearing it correctly. With reusable masks it is fairly obvious which way round they should be worn due to their design. For non-reusable masks, such as surgical style masks it can be less obvious how they should be worn. A surgical mask will have two sides, white and blue, the blue side should be on the outside when the mask is being worn. These masks also have a wire strip built in to one edge of them. This strip should be at the top of your mask when wearing it, this allows you to mould it around your nose for a better fit. When wearing your mask, you should have it covering both your nose and mouth, and ideally covering as far under your chin as the mask will allow.
With your mask on, you should try to avoid touching it as much as possible. This is to stop germs from your hands getting onto your face and eyes. Most masks can begin to lose effectiveness after around four hours of use, so you should try to replace them after this time if possible. A disposal mask can be reused if it is only worn for a short period of time, but you should try store it safely for at least 72 hours between uses to allow any germs to die off.
When disposing of your mask, make sure to do so in a safe way. The idea of wearing a mask is to control the spread of germs, this means there is a potential for germs to be present on the masks surface. Before removing your mask, you should sanitise your hands thoroughly. To physically remove the mask, take the straps off first (try to avoid contact with the fabric of the mask when possible), then dispose of immediately in a bin. Once the mask has been disposed of you should wash your hands once again to get rid of any possible germs.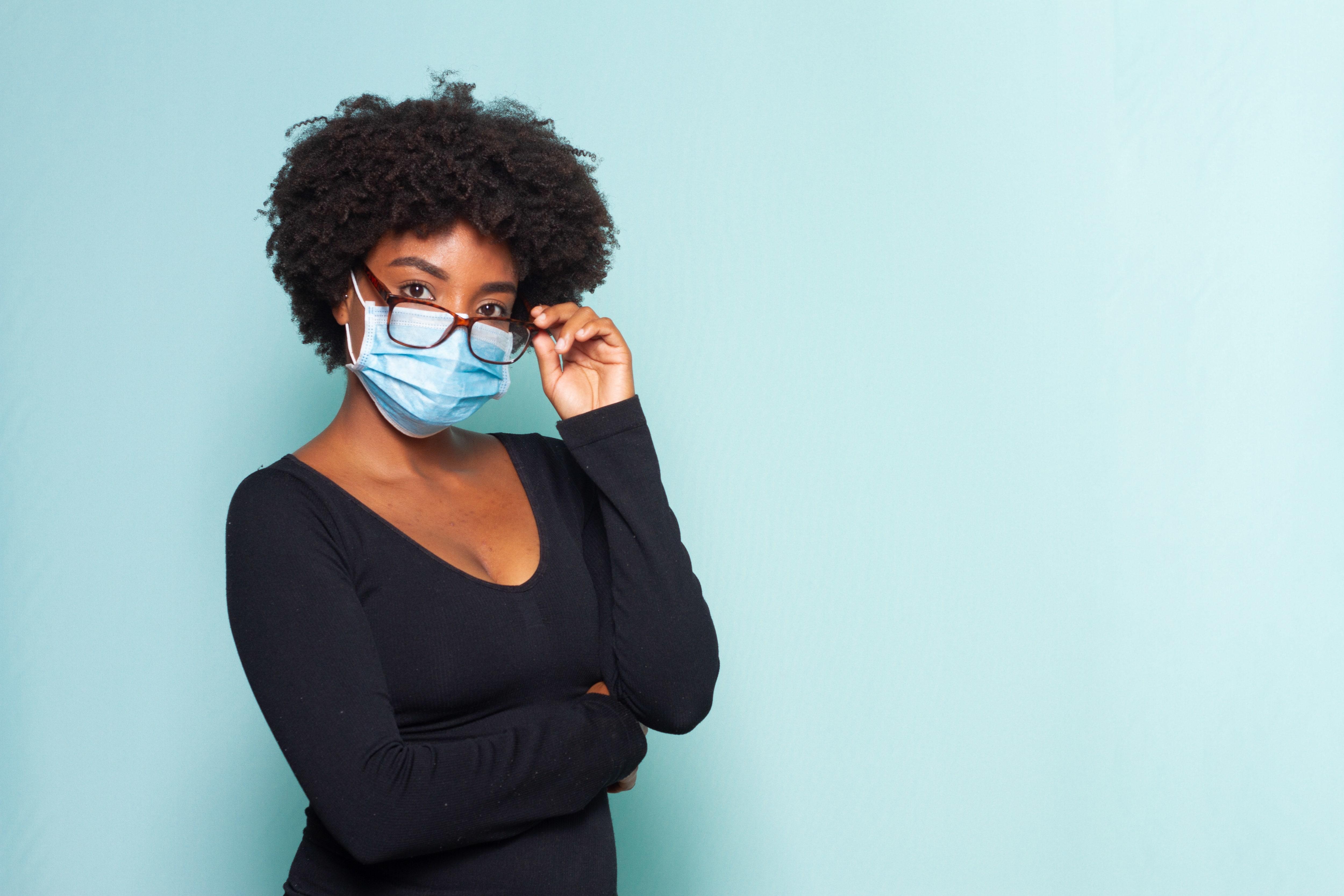 Increasing the Comfort Of Your Mask
Wearing a mask on your face for hours at a time can sometimes become quite uncomfortable, especially when also wearing glasses. It is important to wear your mask in a way that is comfortable, this not only makes it easier to wear, but also means you will be less inclined to alter your mask which will help keep germs away from your face.
You should try and choose a mask which you can breathe through comfortably. Due to the nature of a mask covering your face and nose it is sometimes easy for them to restrict breathing to some degree, so it is worth taking some time to find a type of mask that suits your facial shape. Try experimenting with different materials, but always make sure the masks you are trying are effective at stopping the spread of germs.
If you find your mask is loose you can try twisting the straps which effectively shortens the length of strap, and therefore makes the mask tighter on your face. On the other hand, if you find your mask is too tight on your face it might be worth trying to source a mask which has adjustable ear straps. The strap material can also be a cause for irritation, if you are finding the straps an issue it might be worth getting a mask with flexible elastic straps made of a softer material.
Glasses and Masks
The fogging of glasses is caused by a build-up of condensation on your glasses lenses this can be more of an issue when wearing a mask. The fogging is due to the lense of your glasses being colder than your breath. One way of reducing fogging on your glasses is to stop your breath from being directed towards the lenses. This can be done by having a mask that fits correctly around the bridge of your nose. Medical masks have a wire which can be formed around the nose. If you have a fabric mask you can thread a wire through the top of the mask to allow it to be formed around your nose. Or you can fold a tissue to fills any gaps around your nose. Otherwise, micro-pore tape can be used to secure the top of your mask.
Adjusting the straps on your mask for a snugger fit can help reduce the amount your glasses steam up when wearing your mask. Keeping you glasses warm is also a great way to avoid them steaming up. This is because your breath will no longer condensate on the lense due to the cold temperature. To get your glasses warm try putting them in your pocket for a few minutes before putting them on.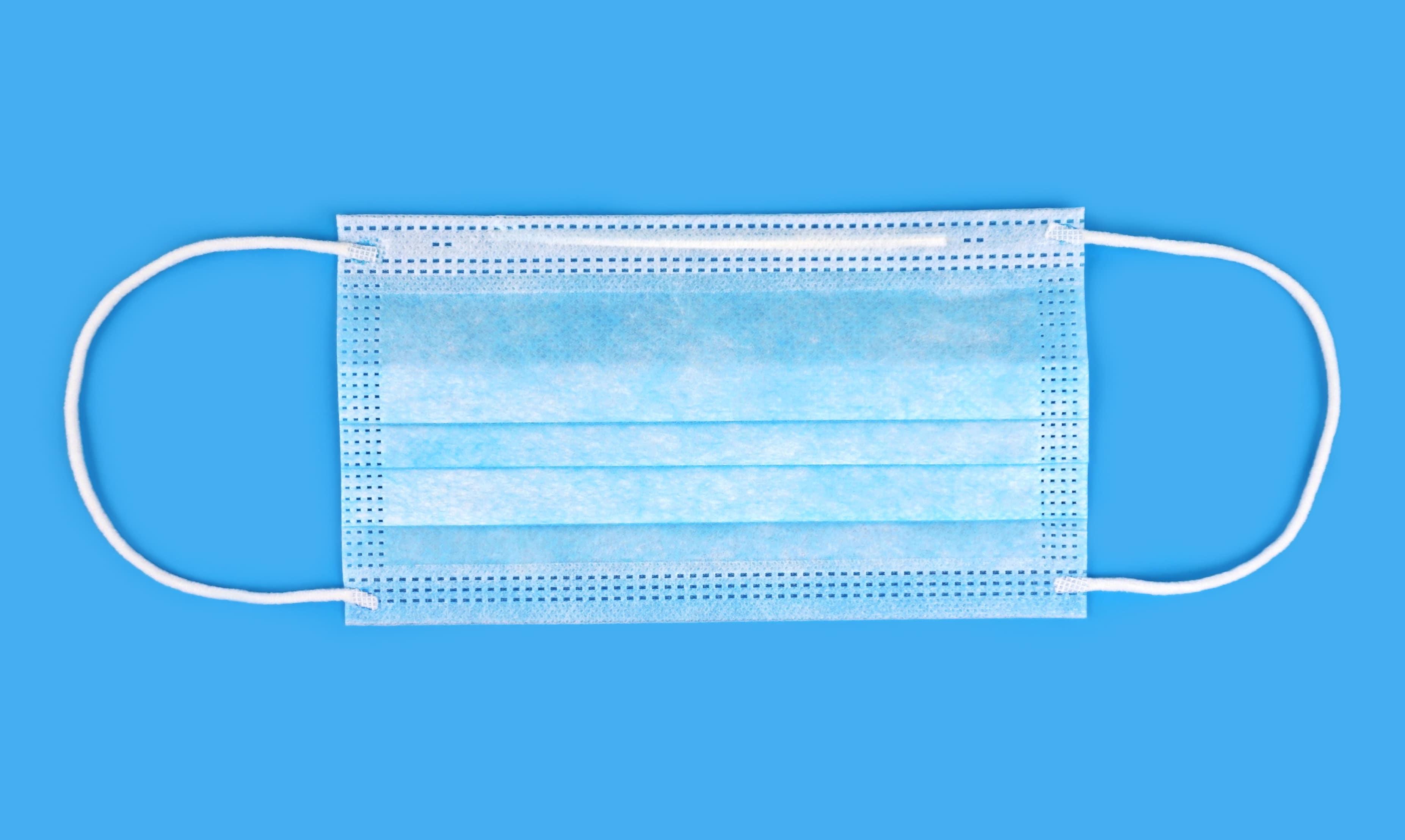 Anti-Fog Wipes
Anti-fog wipes are a great way of giving your glasses that extra level of defence against fogging. Our Anti-fog Reusable Cloth is specially designed to prevent fogging up of glasses when wearing a mask. Each wipe will provide up to 72 hours of anti-fog protection for your glasses lenses, while also providing a level of protection against smearing and dust.
Our reusable cloth is easy to use and can be used 400-600 times, with just a few simple steps to apply:
Clean and dry your lenses
Breathe to fog up the lens
Gentle wipe lens with the Anti-Fog Cloth before the fog disappears
Repeat on the other side of the lense
Enjoy up to 72 hours of fog free protection