How to Look Great in Retro Sunglasses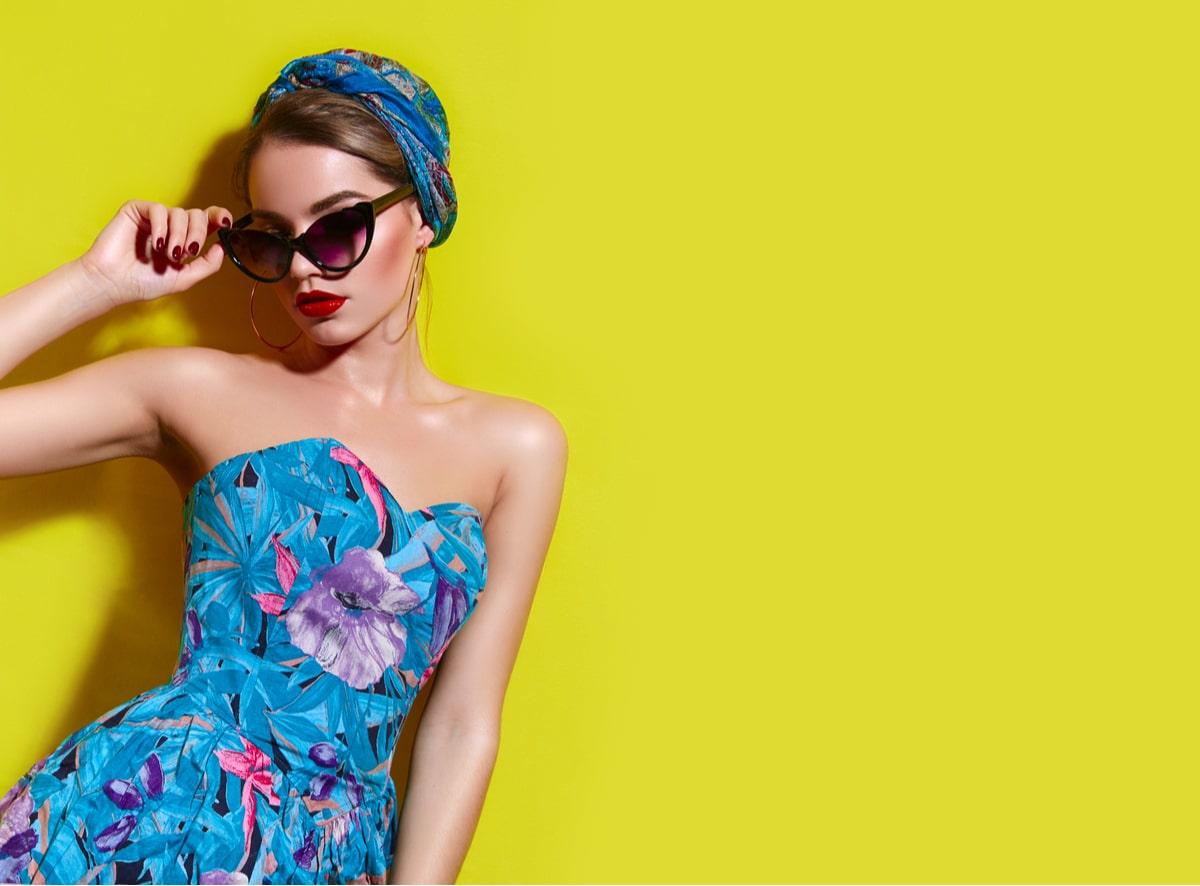 In a world that is constantly changing, it's nice to have a fashion trend that harkens back to a simpler time. That's why retro sunglasses are becoming such a popular style choice – they add a touch of vintage glamour to any outfit.
If you want to learn how to wear retro glasses and look your best, keep reading for our top tips!
One of the best things about retro glasses is that there's a style to suit almost any face shape. Whether you have a round face or an oval face, there's a pair of retro glasses out there that will flatter your features.
Let's take a look at a few of the most popular styles:
Cat-Eye Sunglasses
No longer the preserve of your grandmother's wardrobe, cat-eye sunglasses are back with a vengeance. Fashion icons like Audrey Hepburn and Marilyn Monroe made the style iconic in the 1950s, and it's easy to see why. With their retro shape and vintage-inspired design, they can add a chic and stylish edge to any outfit, whether you're dressing up for a special occasion or keeping it casual for everyday wear.
But how do you wear them without looking like you've stepped out of a time machine?
Well, the good news is that cat-eye frames look great whatever your face shape. The upswept browline that tapers up at the temples can help to create the illusion of a narrower, more defined face shape. If you have a rounder face, cat-eye glasses can also help to add definition and make your features appear more angular.
The key is to find a pair that suits your personal style. If you're looking for something classic and elegant, opt for a pair of black cat-eye glasses with a thin metal frame. Or for something with a bit more edge, try a pair with a thick, bold plastic frame in an on-trend colour like tortoiseshell or burgundy. Check out our Amanda cat-eye sunglasses.

Wayfarer Sunglasses
Wayfarer Sunglasses first hit the scene in the 1950s, thanks to Hollywood stars like James Dean and Marilyn Monroe. They were famously a big favourite of JFK too and soon became a must-have fashion accessory.
The original wayfarers were designed for men as an alternative to the metal-framed aviator glasses that were popular at the time, but soon became popular with women too, and today, the style is more popular than ever.
The wayfarer style looks great on a variety of face shapes. The broad browline helps to add definition to rounder faces, while the straight sides can help to balance out wide or angular faces. When it comes to choosing a pair of wayfarers, the options are endless and really come down to personal preference. If you want to channel your inner James Dean, go for a classic black pair with a thick plastic frame. Or if you're looking for something with a bit more of a contemporary twist, try a brightly coloured pair and experiment with different lens options like mirrored or gradient. Check out our men's Brazil frames now.

Aviator Sunglasses
Aviator glasses were originally designed in 1936 for US Air Force pilots. They became widely popular in the 1970s thanks to their use in movies such as Top Gun and Risky Business. Today, they are a fashion staple and can be found in a variety of styles.
Again, the aviator style is all about balance. The key is to find a pair that complements your face shape. If you have a round face, look for aviators with thinner frames. If you have an oval face, you can wear just about any style of aviator.
The important thing to remember with aviators is that they should sit high on the bridge of your nose. This will help to elongate your face and give you a more flattering look. Check out our Pioneer prescription sunglasses.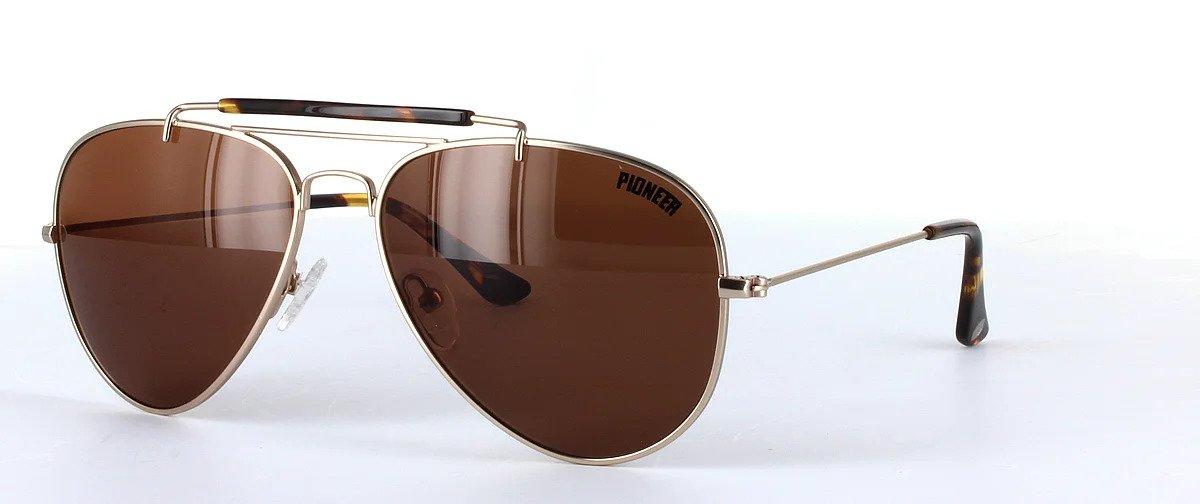 Over-Sized Sunglasses
Over-sized frames were all the rage in the 1970s, and they're making a comeback today. If you're looking for a pair of glasses that will make a statement, oversized frames are definitely the way to go. They're also surprisingly versatile and can be worn with just about any outfit.
To rock a pair of oversized frames, start by choosing the right shape for your face. One of the best ways to wear oversized glasses is to choose a frame that contrasts with your face shape. If you have a round face, go for a pair of square or rectangular frames. If you have a more angular face, go for a pair of round or oval frames.
The colour of your frames is also important. If you want your glasses to make a statement, go for a bold colour like red or purple. If you want your glasses to be a little more subtle, stick with black, tortoiseshell, or even clear frames.
And remember, oversized glasses are a great way to show off your personality. So go ahead and experiment with different styles until you find a pair that you love. Check out our Oakley O9434 sunglasses.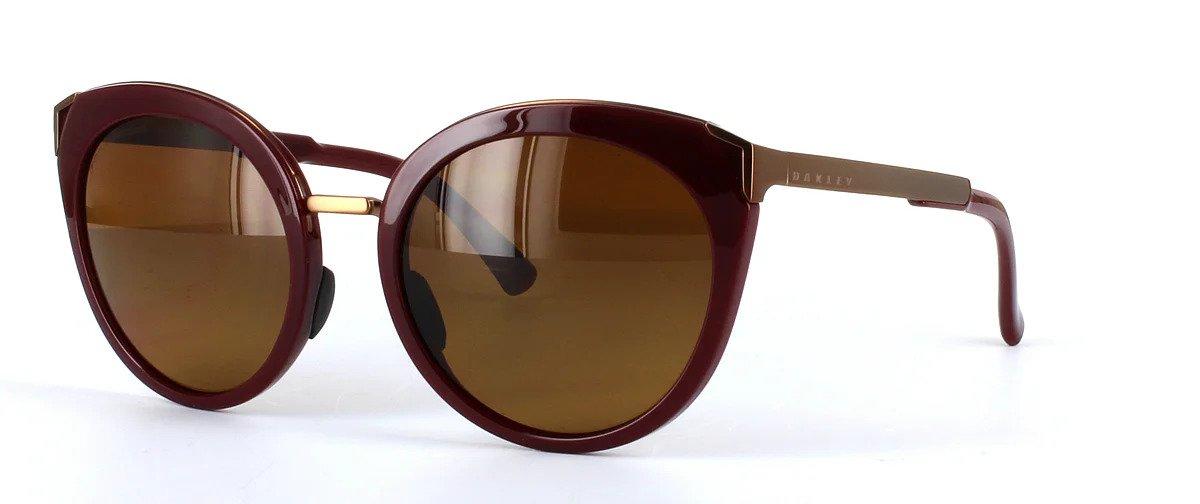 By following these simple tips, you'll be able to find the perfect pair of retro glasses and rock them with confidence. Whichever style you choose, whether you're dressing up or dressing down, retro glasses are a great way to add a touch of vintage glamour to your look. So next time you're looking for a new pair of glasses, don't be afraid to try something different and go for a retro pair. You might just be surprised at how great they look. Shop our glasses range now!