Our Top Pick Glasses For University Students in 2023
As the new university year in 2023 starts in less than two weeks, students across the country are getting ready for the experience that is being a scholar - the fun, the stress, and the delightful chaos that higher education often brings. It's a time when textbooks and laptops become constant companions, coffee becomes a lifeline, and late-night study sessions morph into a new normal. Amidst all this, glasses play an often-overlooked role in a student's journey.
Whether you're a seasoned scholar or a fresher about to dive into this upcoming academic semester and subsequent year, eyewear is an indispensable accessory that can enhance your university experience in numerous ways. From aiding your vision during those marathon study sessions to elevating your style quotient in the lecture hall, the right pair of glasses can be a game-changer.
Throughout this article, we'll help you navigate the complexity of eyewear choices, revealing our top picks for glasses that will help you see clearly and look great as you tackle the upcoming semester's challenges and adventures. So, as you prepare for the rollercoaster of academia, let's make sure you have the perfect pair of glasses to ride along in style and comfort.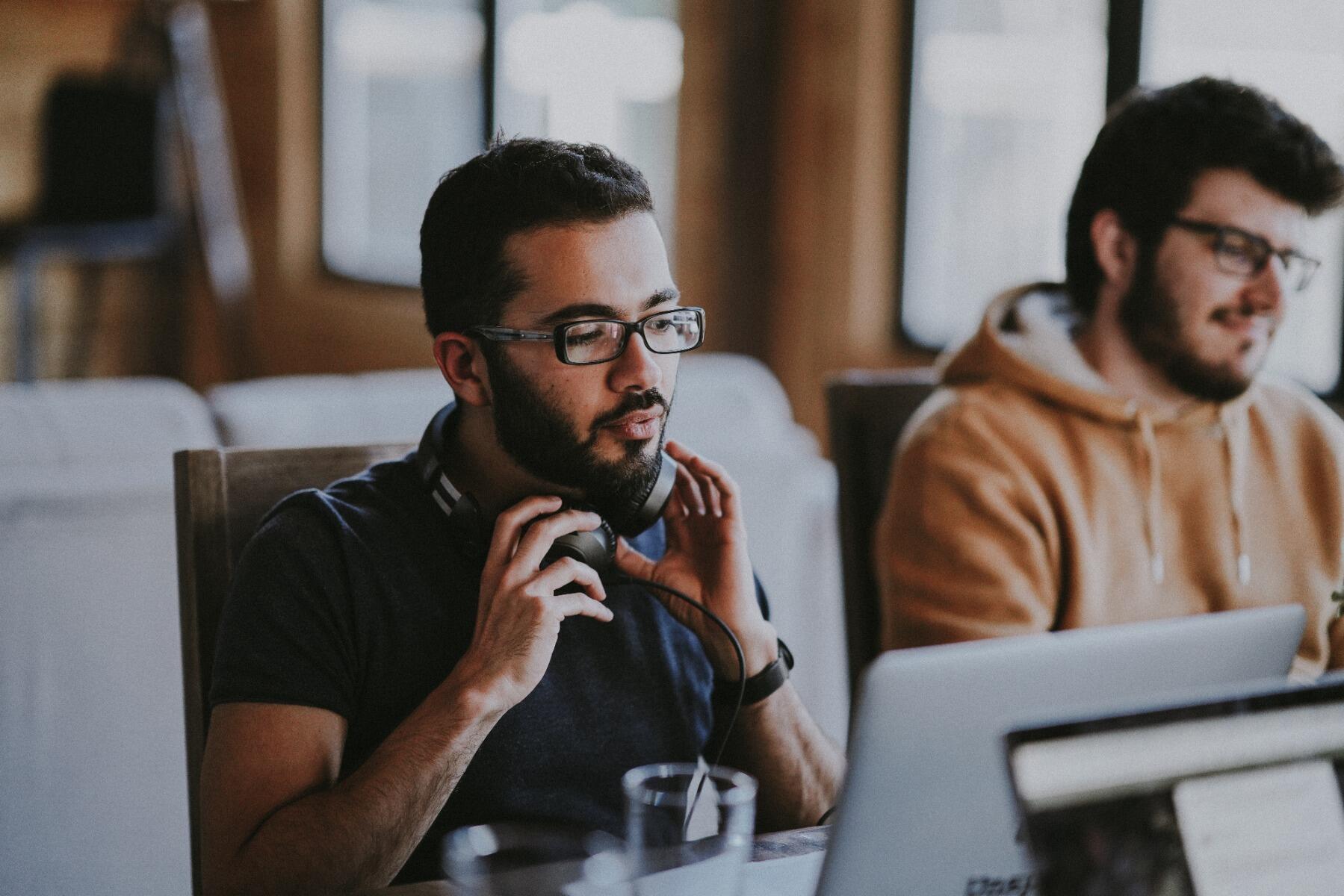 Things to Consider at University
As University life is a dynamic mix of academics, social interactions, and personal growth, a number of essential factors must be taken into account when choosing the right eyewear. After all, your glasses should complement and enhance this experience instead of wearing you down. Here are some key factors to keep in mind:
Comfort for Long Study Sessions:
As a university student, you often find yourself immersed in lengthy study sessions, pouring over textbooks, research papers, and digital screens. It's crucial that your chosen glasses provide exceptional comfort for extended wear. Lightweight frames and ergonomic designs are your best choice to ensure comfort even after hours of reading or computer work.
Durability to Withstand a Busy Lifestyle:
University life is fast-paced and filled with activities, which means your eyewear should be able to withstand the rigours of daily use. Glasses made from sturdy materials and scratch-resistant coatings guarantee they remain in top condition throughout the academic year.
Style that Reflects Your Personality:
While your glasses should serve their purpose and aid your visual needs, they are also a fashion statement. Your frames should reflect your personal style and boost your confidence. Whether you want to make a statement with bold colours or complement your style with modern sleek frames, you will find your perfect match with this year's eyewear trends.
Affordability for Budget-Conscious Students:
You might already be familiar with the lack of income that comes with being a scholar, so finding eyewear that is both stylish and affordable is crucial. Our budget-friendly options at Glasses2You won't break the bank and there is no need to miss out on quality, comfort, and this year's trends.
Eye Protection for Digital Learning:
With the increasing prevalence of online learning, protecting your eyes from hour-long sessions in front of your screen that strain your eyes is essential. Glasses with blue light-blocking lenses help reduce eye fatigue and discomfort caused by staring at screens for extended periods.
Top Picks
Sleek and Stylish

With our Aries glasses in black, you will fit in right with this year's classic sleek look. Simple in colour and design, those frames won't distract you from your academic goals yet add the perfect addition to any outfit.

Stylish yet simple, our Sax in Crystal Grey specs provide an easy choice to accompany you through this upcoming semester.

Just because you prefer a sleek and stylish look, doesn't mean you can't make a statement. With our Waterhaul Kynance glasses, you will rock a modern look while saving the environment bit by bit without breaking the bank.
All-Day Comfort
To ensure maximum comfort for hour-long study sessions, consider opting for lightweight materials like titanium or acetate as well as adjustable nose pads to allow for a customised fit that prevents slipping.

With our Calvin Klein 19718F-029 frames, comfort and style go easily hand in hand.

Our Maple - Titanium - Black glasses, on the other hand, offer comfort along with a stylish edge this autumn to make any day your most successful yet in your student career.

But who says that you would have to give up making a statement with your choice of eye accessory for the sake of comfort? No one, which is why our Police VPL688 741M are your perfect fit if you want a standout pair of glasses.
Budget-Friendly Options
As mentioned above, remaining budget-friendly in order to not go into even more debt is imperative. Lucky for you, we have a great selection of low-cost yet high-quality frames to aid with your quest to save money where you can.

Our Sagittarius - Black & Gold glasses won't break the bank while fitting right in with this year's trends of round frames.

With our Amanda specs, you will save money necessary for your textbooks while getting high-quality glasses to complement your style.

If you want to add a pop of colour to your outfits, our Pisces - Pink & Gold frames offer the perfect pair to do just that without spending a ton of money.
Blue Blocking Glasses
To avoid eye strain caused by an extended period of time in front of your computer studying, blue light-blocking glasses are worth the investment to avoid more problems down the line. Our entire range of frames have the option to have blue-light blocking lenses fitted.
If you don't need prescription lenses you can shop our range of Ocushield glasses, you will be able to protect your eyes while remaining stylish this upcoming autumn.
Maintenance and Care Tips
To ensure your glasses remain in top condition throughout your academic journey, there are a few essential care tips to remember. Cleaning your lenses regularly with a microfiber cloth and lens cleaning solution will ensure clean and scratch-free lenses. To further protect them from scratches, dust, and additional damage, store your glasses in a protective case and try not to throw them absentmindedly in your bag without one as well as avoid resting your glasses face down on surfaces.
Even if you are rushing from one class to another, try to handle your glasses with care and keep in mind that rushed movements and hanging them from your shirt can cause bending or misaligning of your frames.
Conclusion
As you embark on your university journey in 2023, remember the significance of choosing the right pair of glasses. With our guide, you will be able to find eyewear that not only complements your style but also ensures comfort during late-night study sessions. So, as you step into the exciting chaos of the upcoming semester, explore your eyewear options and find the perfect pair to embrace your university adventure with clarity and style.
Share This Post