Contact Lenses or Glasses?
Are Contact Lenses or Prescription Glasses For You? How Do You Decide?
The advancement in contact lens technology means that more and more people are wearing them.
But How Do They Compare With Wearing Glasses?
It is now possible to obtain contact lenses that correct most problems.
You can wear them for short sightedness and long sightedness, they can correct astigmatisms, and there are now multifocal lenses.
There are daily wear lenses, weekly wear lenses and even monthly wear lenses. These offer more oxygen to the eyeball, allowing you to wear them for longer periods of time.
Of course, there are also coloured lenses.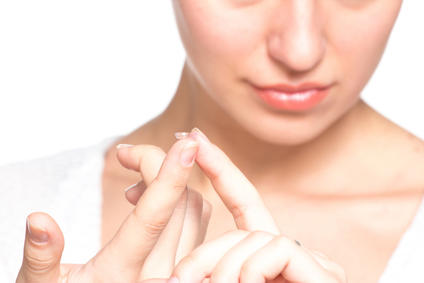 Here Are Some Advantages of Contact Lenses:
No one knows that you need glasses

There is no frame or lenses to obscure your face

There is no reflection from the lenses

There is no obstruction to your vision and no frame arms in the way

They do not fog up when going from cold outdoors to warm indoors

They do not need regular cleaning (if wearing dailies)

Coloured lenses can give you a different appearance with a different eye colour
But as any Optician Will Also Recommend a Pair of Glasses as a Back-up, Surely There are Some Great Advantages of Wearing Glasses?
Glasses come in some great colours and styles which can complement any hair colour or outfit or look you want to achieve.
It is also said that glasses wearers appear more intelligent!
They offer anti-reflective coatings which help with clearer vision and can be UV coated and tinted to protect against the sun.
Many people will still require them to be worn over contacts for reading or computer work.
They are also easy to pop on and take off, especially if like me, you are unable to get anything in your eye!

Here Are Some Advantages to Wearing Glasses:
They are easy to wear

You can select a different style or shape to suit a particular look or outfit

They can change your appearance

They can be tinted to

protect from the sun

You can select many different colours

You can choose lighter lenses and a variety of coatings
Contact lenses do offer you a great deal of freedom, but for me, having a great pair of glasses is always going to be the best accessory!
Written by: Russell Andrew, Director
Share This Post