Celebrating British Glasses for The Royal Jubilee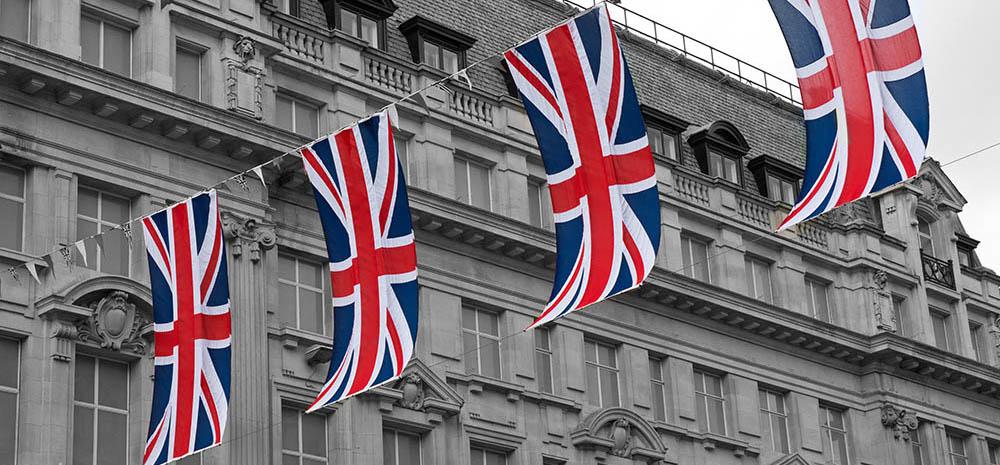 Presenting some of our finest British glasses brands to celebrate the Queen's platinum jubilee - an occasion that represents a celebration of this summer's style. We have selected some of our finest British branded frames, showcased in red white and blue, and to honour this special event will you have applied a 30% discount on select frames which can be found in our jubilee sale.
The Queen has often been an icon in the fashion world, never afraid to show off bold, vibrant colours and styles - including some of the most well-known glasses styles in history. from oversized 70s sunglasses to stylish cat-eye frames the queen has Played a large role in the glasses fashion in the street. Our great British brands capture the very essence of British summer style through their bold and vibrant frame design.
Say let's celebrate the Queen's platinum jubilee together as a patriotic nation and take a look at a selection of our finest British frame designs in the colours of our flag the Union Jack.
Red eyewear
In the early 1970s red became an extremely popular colour in the fashion industry, it represents a bold style that is designed to make an impact - red glasses drew attention to the eyes and work incredibly well for both formal and informal outfit choices.

Introducing our first frames, Aptly named after the famous area in London - Kensington. These beautifully stylish frames are presented in black and burgundy and look fantastic with any outfit. Constructed of lightweight acetate material these unisex frames are extremely comfortable to wear all day and into the night – a truly modern frame I bring the best to any occasion.
See the Kensington glasses frames here.
England in Havana frames earn the right to share the title of our great country - I stylish and attractive glasses frame with a modern retro influence in its design and shape - a perfect portrayal of our country, built with deep historic roots put remaining at the forefront of the modern world parrot this is a fantastic looking frame that office designer quality and style without the large price tag constructive strong and durable acetate plastic these glasses I lightweight but super strong to ensure they can keep up with even the busiest of lifestyles.
See the England glasses frames here.
White eyewear
White is our most modern glasses colour, it has been accelerating in popularity over the past few years. With the evolution of plastics, we see more and more clear, crystal, and translucent frames on the market which have been making a big impact in the glasses fashion industry.

Introducing our ladies acetate Barnwell glasses frames, showcased here in a beautiful crystal grey combination. These frames are a fantastic choice for smart/smart-casual outfits with their oval-shaped lens framing the eyes perfectly. Clear acetate material gives these frames an extremely modern finish while enabling them to be super lightweight and strong.
See the Barnwell glasses frames here.
Nothing says British style more than Ted Baker, and these Ted Baker ladies' sunglasses are sure to turn heads wherever you go. Bold design with a white and rose gold finish with rose gold coloured arm tips contrast perfectly with the dark sunglass lenses. Wear these sunglasses to make a statement, finishing your look with an eye-catching accessory. Design and manufactured by Ted Baker, known for its attention to detail and adapting to the latest fashion trends.
See the Ted Baker glasses frames here.
Blue eyewear
And to complete the Union Jack flag we have our blue frames. Blue frames are a timeless classic and represent understated elegance and style. Modern materials allowed for both deep colour and subtle shading to provide stunning looking glasses frames.

One of the more modern frames on our list today is the Balmoral frame in striped blue. These ladies' hexagonally shaped frames are constructive lightweight acetate which is being coloured both clear and pale blue resulting in a fantastically modern but retro finish. The highly adaptable style of these frames allows them to be worn with almost any outfit for almost any occasion to finish your look perfectly.
See the Balmoral glasses frames here.

Finally, we bring you our Ambleside glasses frames. These unisex frames are presented here in matte black which gradually fades to a sky blue creating a unique, stylish, and attractive glasses frame. Influenced by retro fashion the simple yet highly effective frames look great with all outfit choices. Our Ambleside frames offer designer quality and style but without a large price tag. constructive high-quality metal these glasses are extremely strong yet comfortable enough to be worn all day long.
See the Ambleside glasses frames here.
Don't forget you can try any of our frames using our free virtual mirror service. Simply upload a picture of your face to try on as many of our frames as you like from the comfort of your sofa. All of our frames come with a 100% satisfaction guarantee so you can buy with complete peace of mind - either you love your new frames or you get your money back!