Are You Using Your Contact Lenses Safely?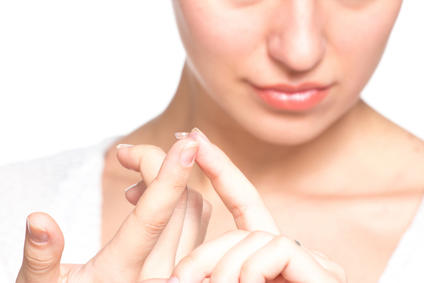 In the UK alone, there are over 3 million people that choose to mainly wear contact lenses over prescription glasses. When using contact lenses there is an increased risk of infection, but surprisingly, many users fail to follow the safety instructions.
If you wear contact lenses for any amount of time you should make sure you take care of your eyes and follow the advice given.
Below you can find some instructions provided by The College of Optometrists that you may find useful:
Read the instructions that came with your contact lenses and check for updates. The instructions will vary whether you are using soft or rigid gas permeable lenses.
Reusable contact lenses must be disinfected each time they are taken out to prevent germs and organisms that could be harmful from building up. Use the recommended lens system that your practitioner suggested to you.

When disinfecting your lenses soak them for the recommended time in the solution and throw away the solution after it has been used.

Take care of your case as they are the main cause of infection if allowed to get dirty. Rinse it after use and leave it to dry every day.

Each week clean the case thoroughly using the solution and a clean toothbrush

Replace your storage case once a month.


Sensible Contact Lens Routines
Always make sure that your hands are freshly washed and dried before you touch your contact lenses. You'll also need to have a pair of prescription glasses on hand to wear when you are not wearing your lenses and remember to go for regular check-ups. If you think you have an infection contact your practitioner for an appointment.