Amazing New Glasses Technology To Help With Vision But At A Price!
It's all coming into focus: Self-adjusting glasses could offer instant vision fix for millions
The concept of electronic glasses that allow bifocal wearers to switch between different prescription settings for reading and more distant viewing could soon become a reality.
They may look like an ordinary pair of glasses, but these emPower spectacles contain the world's first electronic focusing lenses.
The lenses contain a thin layer of liquid crystal that changes its alignment when prompted, thereby changing the strength of focus.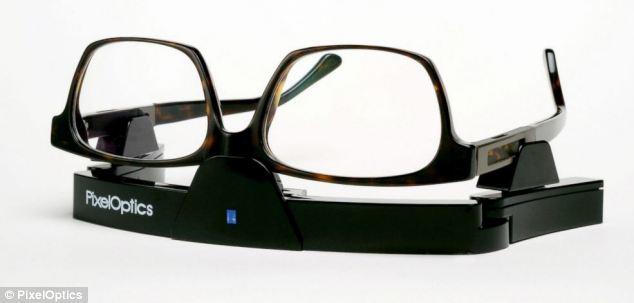 People who wear bifocal glasses know all about the distorted view they get when looking downwards at the ground.
Someone wearing the emPower glasses simply needs to tilt their head down or manually touch the frame and the reading prescription is activated – and vice versa.
The frames have three settings – automatic, manual on, and manual off – allowing the wearer to remain fully in control.
The glasses were first released in the U.S. back in 2011 but in March of this year PixelOptics stopped distributing them and revealed that it was 'readying an improved, second-generation product for a U.S. and European launch later this year.'
The second-generation emPower product is still expected to feature PixelOptics' proprietary wearer-activated invisible electronic near focus zone, which is placed within a lightweight composite lens with a thin transparent liquid crystal layer.
A microchip, accelerometer, and miniature rechargeable batteries are embedded inside the temples of the eyeglass frames.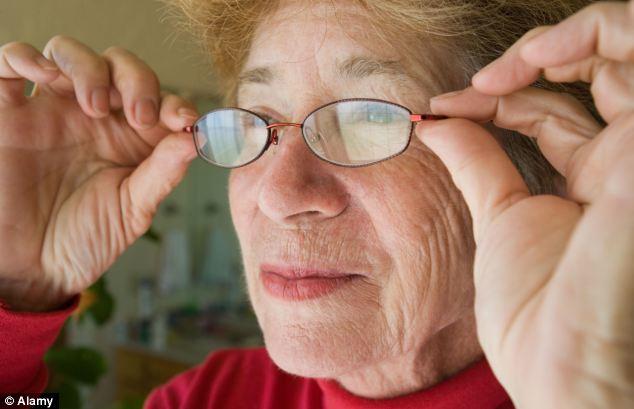 The new version of emPower features several improvements over the earlier version, PixelOptics president and CEO Brett Craig told Vision Monday.
'We've redesigned the electronics, optics, coatings, and frames,' he explained. 'We've enhanced the visual experience in the optics with a more fully optimized design. This is especially apparent in the electronic reading zone.'
PixelOptics will also debut a new look for emPower that Craig has described as an 'improvement both in frame design and product reliability.'
Craig is still formulating the marketing strategy and pricing for emPower, which had previously retailed for $1,200 to $1,500.
He said PixelOptics has done studies on 'pricing elasticity' and has developed a revised pricing strategy.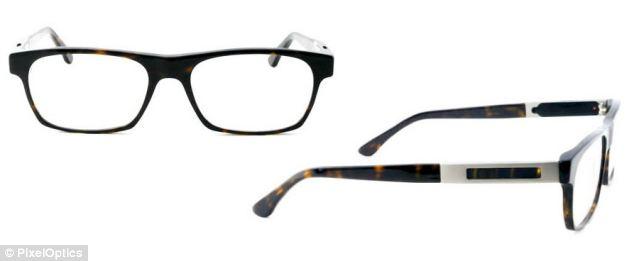 However, the technology isn't perfect. Miesha Frempong, MD, an assistant professor of ophthalmology at the Icahn School of Medicine at Mount Sinai in New York City, told ABC News she was concerned that self-adjusting lenses may not correct vision as precisely as traditional glasses.
The prices of self-adjusting specs may also be cost prohibitive for many, she said, considering that consumers can purchase lenses to correct nearsightedness for under $100 and reading glasses for around $1.50 in any drugstore.
Also, the future of the product is now in some doubt after the company filed for Chapter 7 bankruptcy last week, according to filings with the U.S. Bankruptcy Court for the District of Delaware.
The company released a statement on November 4, saying it was 'closing its doors and filing Chapter 7,' the chapter of the bankruptcy code that involves liquidation and the sale of the company's property and distribution of proceeds to creditors, reports Roanoke.com.
Source: DailyMail 11th November 2013