7 Best Glasses to Suit Your Festive Fashion Style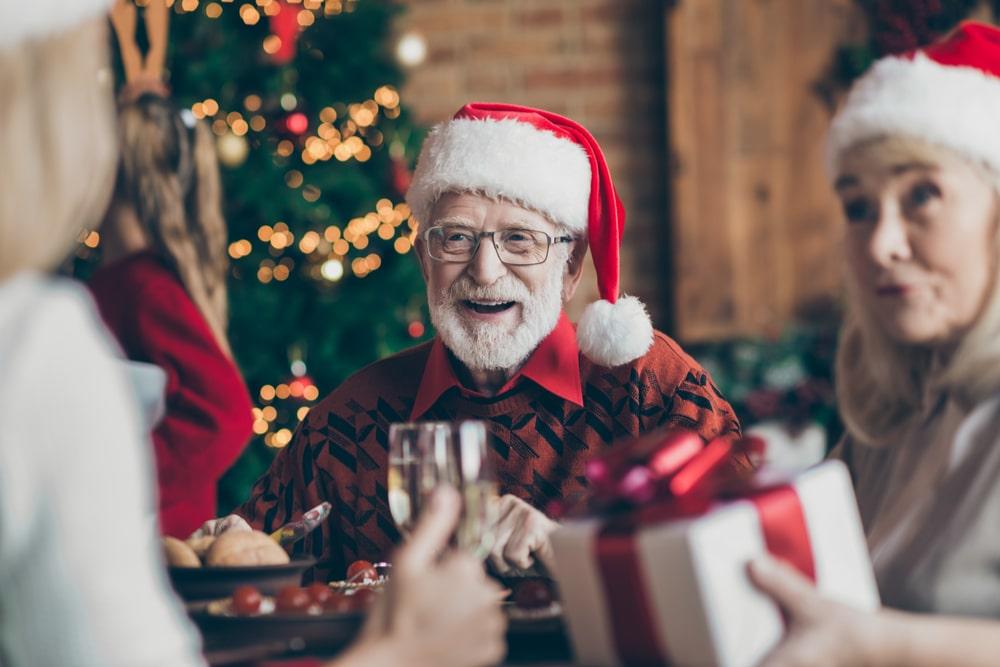 Aside from improving your vision and allowing you to perform daily tasks with confidence, glasses can also be a great enhancement to your personal style.
From offering new color combinations to being an interesting conversation starter with their wacky designs, the frames you choose could be the fashion piece you never knew you needed. And, with more choices than ever to look through when buying glasses online, you have free reign to get as creative as you possibly can.
As the holiday season rolls around, you have a great opportunity to put this to the test with a pair of festive glasses that'll help get the party started. Whether you're welcoming many guests for a large New Year's Eve celebration or simply hosting a small get-together, these styles are guaranteed to delight everyone who sets eyes on them — including your own!
So, without further ado, consider some of the following choices.

These versatile plastic frames provide all the practicality and comfort you've come to expect from high-quality glasses — at a fraction of the cost. Featuring a modern sprung hinge and durable construction, you'll be able to take the accessory anywhere without worrying about accidental damage.
Of course, their most notable feature is its unique, retro appearance that'll pair great with any outfit you can think of. Furthermore, their soft burgundy color ensures they fit right in with the decorations gracing your home's interior, keeping those warm festive feelings going all night long.

Paint the world in gold with these durable, fashion-forward metal frames designed to match the energy of any festive gathering you attend. Their classic, rectangular shape contains all the elegance a wearer deserves to display when using a pair of lenses, accentuated by brown acetate arms that sit comfortably on the ears.
If you're searching to make an impression with your frames, Marlborough may very well be one of the best choices out there. Try pairing them with your festive fashion sense to combine the best of both worlds!

As we said earlier, glasses can be a loud fashion statement if you want them to be: Benji in Pink might be the most deafening pair of glasses available online today.
With comfortable, sprung hinge temples and a light plastic frame, this option can help any wearer return to normal life when used with prescription lenses. Still, their most obvious and intriguing feature is that quirky, unforgettable pink color.
If you want everyone to know you're more than ready to get the festivities started, these are right up your alley. Guaranteed to be a hit amongst your fellow party guests, Benji in Pink will make your surroundings even brighter, no matter where you take them.

Elegance oozes from every inch of these frames, making them the perfect addition to nearly anything in your wardrobe. Featuring a luxurious dark red front face and slim silver metal arms designed for optimal comfort, Harleigh has all the makings of a frame you'll keep forever.
Simply throw them on during the festivities to see the world as it is: an endless opportunity to experience new styles and develop your own unique fashion identity.

Big is in! These trendy Honeyspice frames are guaranteed to help you make a statement in the best way possible: with unique, intriguing fashion.
Containing a gorgeous design that'll be a major talking point amongst your friend group, these retro-inspired frames can either be the central point of your outfit, or simply a subtle addition to an already-ambitious look. Their thicker construction will look great with platform boots, bold makeup, and other stylish combinations.

Slender, subtle, yet intense, these frames provide that "special something" your festive looks have been needing all this time. With such a diverse style range, you can pair them with any combination you can think of, ensuring your lenses are put to good use year-round.
So, whether you're going for something high-fashion or low-key, Kavarna is ready to help you bring any outfit to life. What more could you need?

From eye-popping evening gowns to simple daily outfits, these versatile frames are guaranteed to help you look incredible. Enjoy the freedom to prepare any makeup look you wish. Want a bold, red lip? No problem! How about a winged eyeliner to bring out the color in your eyes? Even better! Lydia will ensure it all comes together beautifully.
Want more choices? You're in luck! Find your next festive pair of glasses on our online store today.
Share This Post