4 Types of Eye Allergies and 3 Ways to Treat Them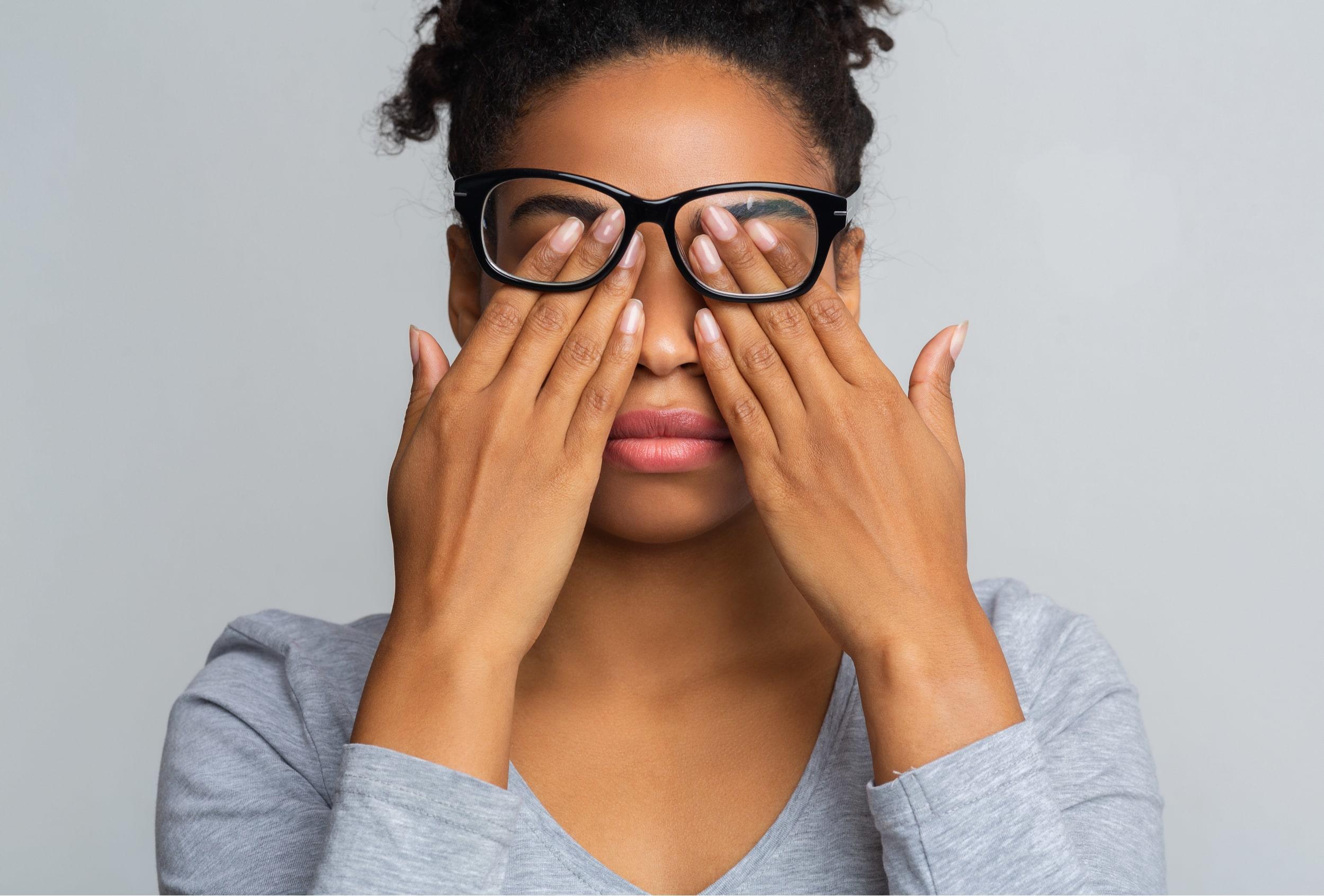 The sun is shining bright, the flowers in your garden are in full bloom, and the sky couldn't be clearer. Spring has finally swung around after a particularly dull winter, meaning there's no better time than the present to get outside and enjoy the gorgeous weather.
Except for one little thing: You can't walk three steps from your front door without feeling your eyes swell, itch and grow sore — even if you're wearing glasses. Allergy season has officially begun.
When millions of people can thank allergies for ruining their outdoor activities, you've likely experienced your fair share of symptoms, too. Fortunately, there are a few remedies you can use to your advantage.
Keep reading as we go over the causes of this irritating ailment and provide you with tips to prepare for the next allergy season.
What Are Eye Allergies? 4 Common Types:
Though it's easy to lump every symptom under the same group, eye allergies come in a few different forms. Fortunately, these types rarely ever pose a severe danger to your eyesight, so you usually won't have to worry about needing new prescription glasses due to damage from allergens.
Perennial Allergic Conjunctivitis
This allergy type can occur year-round — not just seasonal — due to the lasting nature of its main culprits:
Dust mites
Pet dander
Household allergens
Mould
The silver lining here is that most symptoms are relatively weak compared to others on our list.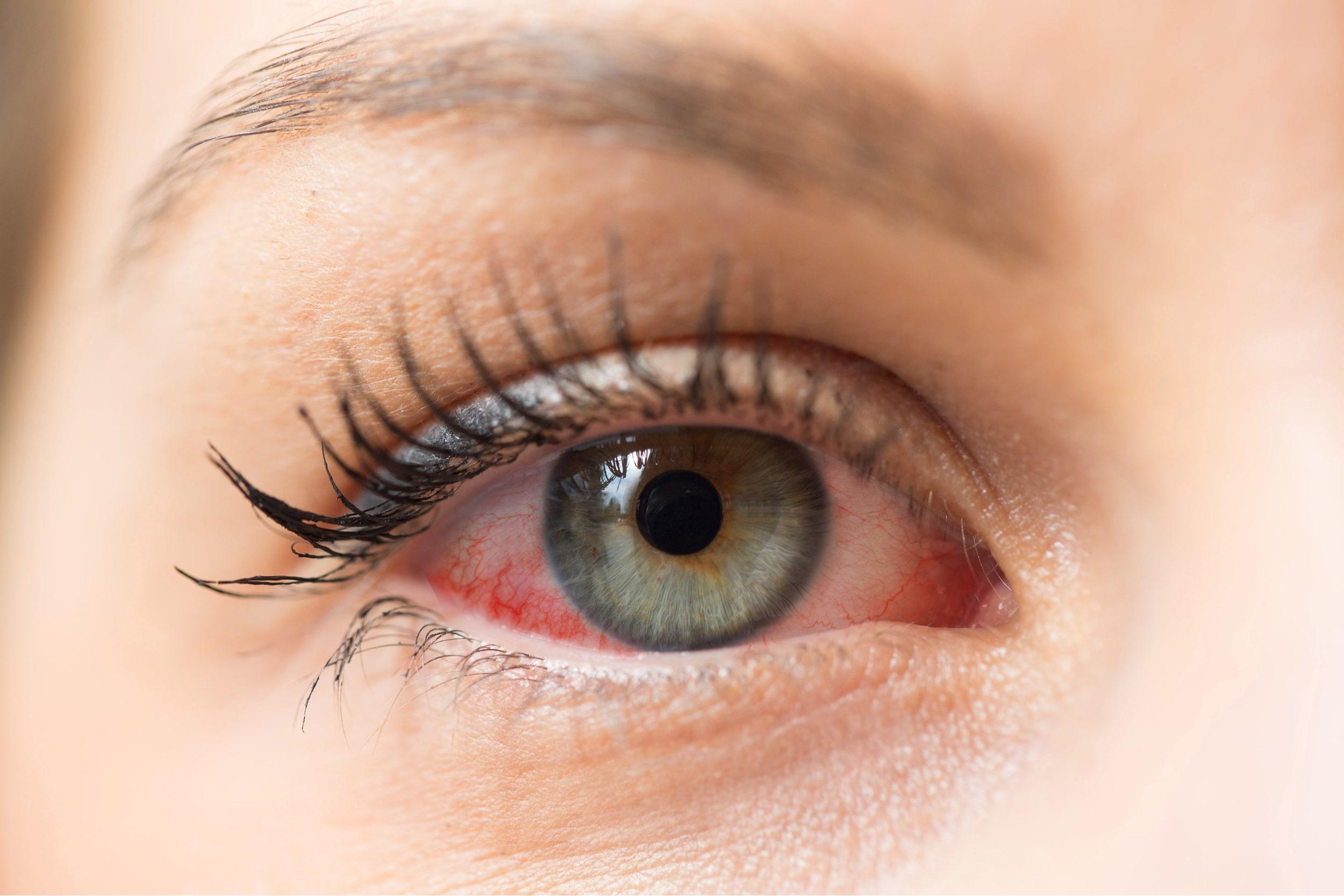 Seasonal Allergic Conjunctivitis
This is the most prevalent type of eye allergy and carries with it a laundry list of bothersome symptoms, including:
Redness
Itchiness
Clear discharge
Burning sensation
Puffy eyelids
Darkened under eye circles
Those with seasonal eye allergies should also beware of rubbing their eyes, which can worsen symptoms and even lead to infection. A simple strategy to avoid this is wearing glasses throughout the day, preventing you from accidentally touching the area.
Vernal Keratoconjunctivitis
Say that three times fast! This allergy type is primarily found in young men, most of whom already suffer from asthma or eczema. Common symptoms are:
Watery eyes
Light sensitivity
Eye discomfort
Unfortunately, this type can impact your vision. If you believe you fall into this category, it's essential to visit your usual healthcare provider to receive treatment.
Contact Allergic Conjunctivitis and Giant Papillary Conjunctivitis
If you wear contact lenses instead of prescription glasses, you could be at risk of experiencing this allergy type. You'll encounter some of these symptoms:
Puffy eyes
Discomfort when wearing contacts
Blurry vision
Itchiness
Mucus discharge
Again, this can be pretty severe, so visit your doctor if you notice these signs. Simply changing back to glasses is an easy solution.


Atopic Keratoconjunctivitis
Commonly found in older men who've previously been diagnosed with allergic dermatitis, this year-round allergy type also requires professional treatment to prevent eye damage. Symptoms include:
Severe itchiness
Thick mucus discharge
Burning sensation
Redness
Routine check-ups with an optician is one of the best ways to stop this allergy type before it can worsen, so don't forget to keep up with your appointments.
So, How Do You Treat Allergies? 3 Smart Solutions:
Though the information listed above can seem frightening, modern medicine has produced no shortage of practical, convenient treatments for the common allergy. In fact, you probably walk by some of them every day in grocery stores, convenience shops and more.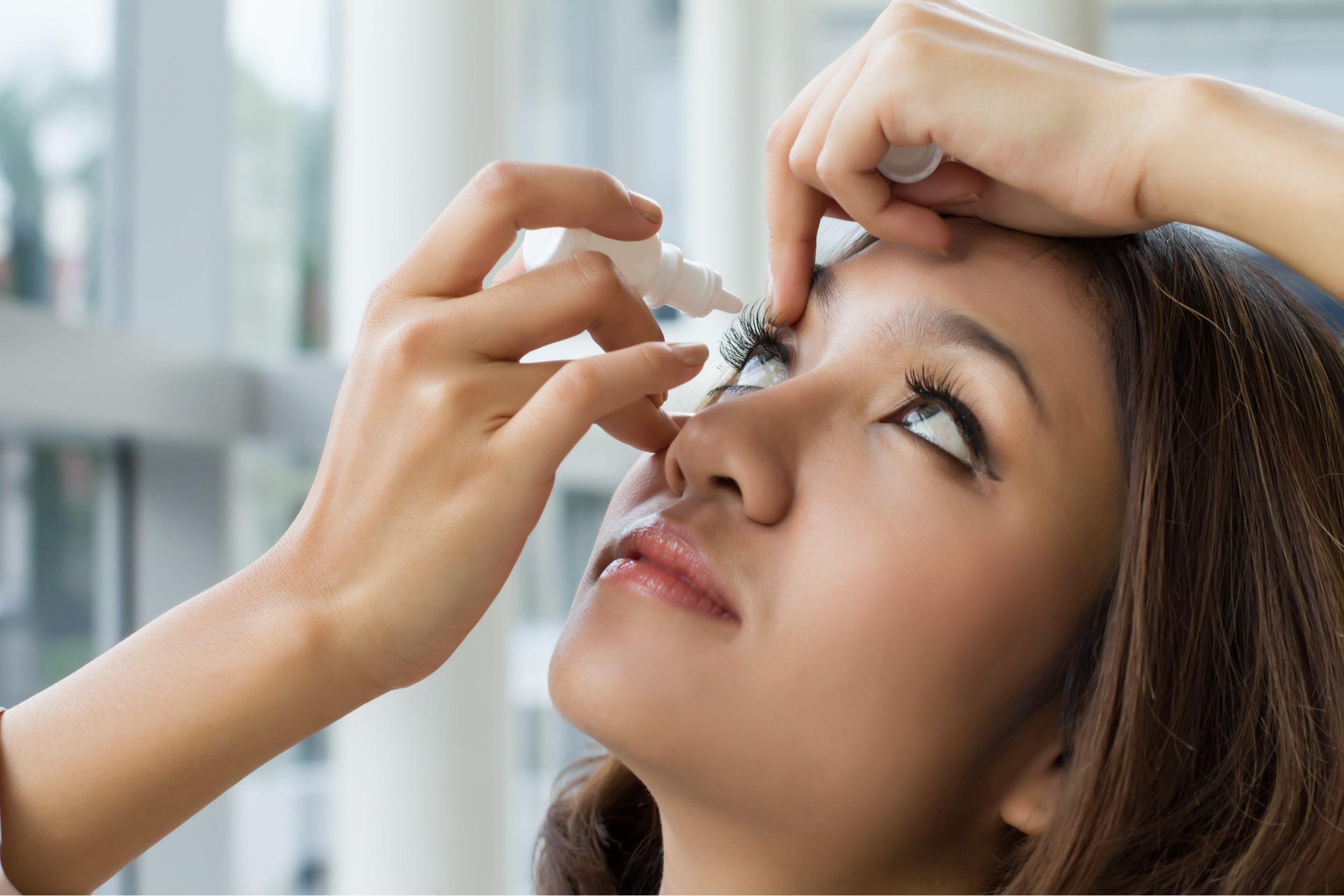 Keep these in mind the next time allergy season rolls around.
Decongestants
Have your allergies ever been so bad that your head starts to pound? This pressure is caused by congestion, which swells your nasal passage and reduces blood flow to your eyes. Decongestant medication can reverse this symptom, giving you clear vision once again.
Antihistamines
Your body's natural reaction to allergens is to release currents of histamine. Though your immune system is well-meaning, this is why you'll begin having a runny nose, itchy eyes and a scratchy throat when going outside. Antihistamines work by — you guessed it — preventing this reaction altogether, reducing those symptoms.
Mast Cell Stabilizers
If you suffer from seasonal allergies and can tell when your symptoms are about to begin, your doctor may recommend taking mast cell stabilizers a few weeks before the cycle starts. When taken regularly, this medication keeps your mast cells from releasing histamine into your body, saving you from most symptoms.
Conclusion
Whether you only experience a slight sniffle or a full-blown outburst, allergy symptoms can be enough to ruin your spring. Take matters into your own hands by remaining well-prepared for the next season. And, if you need some motivation to keep from rubbing your eyes, be sure to check out our vast selection of prescription and prescription-less glasses available here.